On June 7, Premier Li Keqiang met with international business leaders during the fifth summit of the Global CEO Council in Beijing. Eighteen CEOs from Fortune 500 companies raised a total of 22 questions ranging from market supervision, trade facilitation to innovation.
Premier Li responded to their concerns one by one, which impressed Andrew N. Liveris, CEO of the Dow Chemical Company, also the host of the event. "Your memory is amazing! You answered all the questions, in details and with so many illustrations!" he praised the Premier.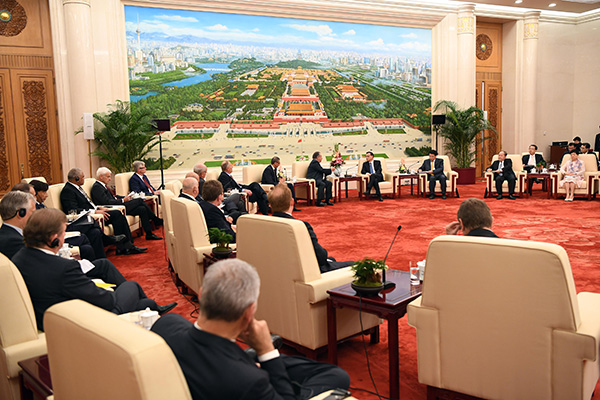 Market openness and supervision are major concerns to many CEOs. US Company Honeywell International, a multinational conglomerate company that has achieved success in almost every manufacturing field, suggested that China should open up its general aviation market.
The CEO of Goldman Sacksgroup, a leading global investment banking, securities and investment management firm, expressed his hope that China could strengthen its efforts on the supervision of capital market.
And the CEO of United Parcel Service (UPS), the world's largest package delivery company and a provider of supply chain, proposed to Premier Li that China should further simplify its custom clearance procedures to realize a four-hour passage for low value cargo shipments, which is crucial for logistics companies like UPS.
Premier Li answered that China has recently made progress in realizing the universal coverage of "single window" for international trade by the end of 2017 while promoting pre-establishment national treatment & negative list management solutions, in an effort to push forward China's opening up and achieve win-win results.
The CEO of US corporation Prologis, the global leader in industrial real estate and warehouse logistics management, said some contradictions appeared in the central and local policies that resulted in complicated procedures and confusions for enterprises.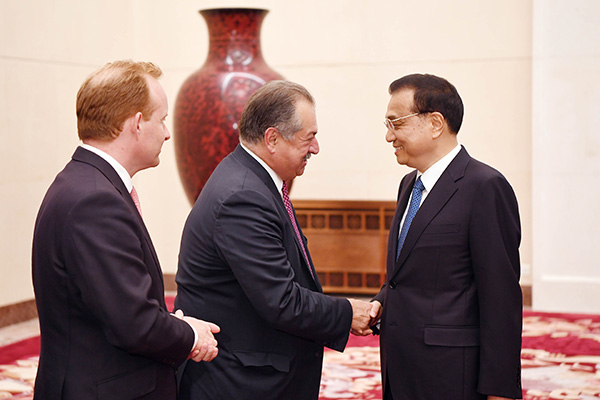 Premier Li responded that the Chinese government is now dedicated to transforming its function to further adapt to globalization, free trade and multilateralism. The administrative reform includes relaxing market access, intensifying supervision and cracking down on counterfeit products, in order to create a favorable business environment.
All the foreign CEOs expressed strong willingness to cooperate with China, saying that China is "one of the biggest overseas markets" of their companies.
They talked about cooperation in fields like renewable energy, artificial intelligence and technological innovation.
Premier Li said that China welcomes global entrepreneurs to cooperate with Chinese enterprises to make innovation, and always welcomes foreign investment. "China has a huge market, with 900 million labor force and 100 million educated professionals. They have created a broad platform for the investment and business of transnational enterprises, as well as for third or multi-party cooperation among us."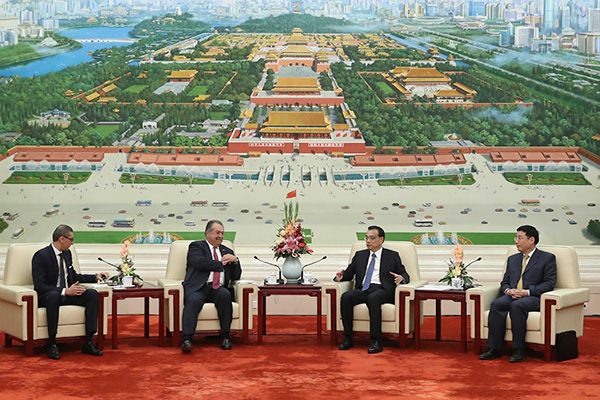 He also responded to concerns about China's manufacturing. "Someone is worried that 'Made in China 2025' strategy was proposed to keep foreign products away. On the contrary, it means larger market for foreign companies," he said.
"I believe you will be confident of Chinese economy and invest more. And you will enjoy better returns," the Premier added.