Premier Li Keqiang vowed to enhance cooperation with Luxembourg at a meeting with Luxembourg Prime Minister Xavier Bettel in Beijing on June 12.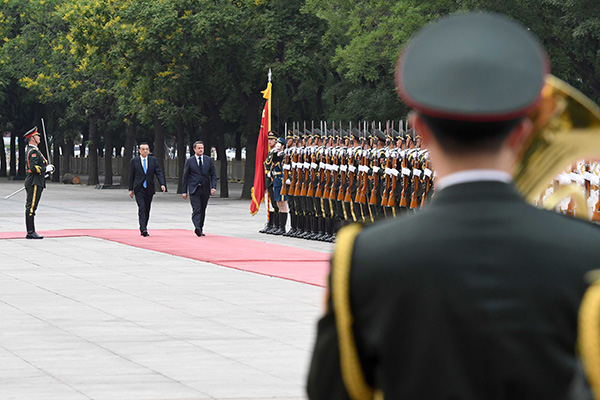 Luxembourg is an important partner of China among EU countries, Premier Li said. Since the establishment of diplomatic ties 45 years ago, the two countries have adhered to mutual trust and treated each other equally, and witnessed a long-term healthy development of the relationship, which has played an exemplary role in promoting relations between China and European countries, he said.
The Premier said China hopes to strengthen political trust and mutually beneficial cooperation with Luxembourg, and enhance coordination with the country in international and regional affairs to open up broad prospects for the bilateral relationship.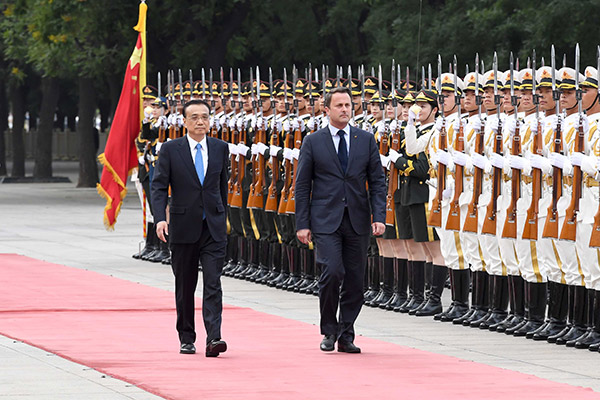 He stressed China is willing to work with Luxembourg to make the best use of their complementary advantages, strengthen trade, investment and financial cooperation, lift the level of cooperation in the financial industry and supervision, implement the agreement in expanding traffic rights, and promote the steel cooperation.
He also called for cooperation in third-party markets and increasing platforms to further promote people-to-people exchanges to lay a solid public opinion foundation for bilateral ties.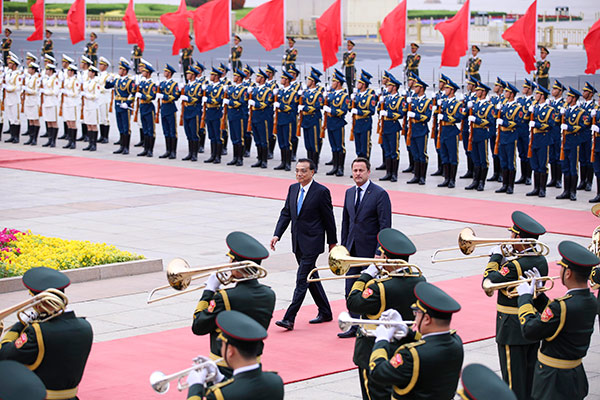 Under current international political and economic situation, China values the development of China-EU relations, Premier Li said. The two sides should send a positive signal of promoting trade liberalization and investment facilitation, advancing an inclusive globalization with universal benefits, and safeguarding the international orders that include the UN Charter and WTO rules, to create a favorable environment for stable development of China-EU relations, he added.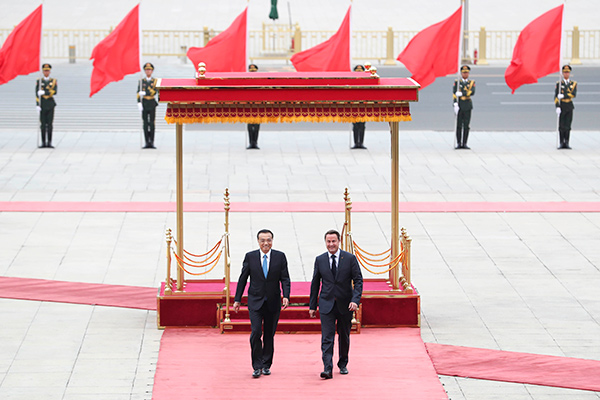 Bettel said China and Luxembourg have a traditional friendship based on mutual trust. Luxembourg will uphold a friendly foreign policy toward China, and promote cooperation with China in trade and investment, finance, space technology, steel, aviation, communication, and cultural and people-to-people exchanges.
He said Luxembourg insists in trade liberalization and multilateralism, and is willing to enhance coordination with China to counter global challenges.
Luxembourg is ready to take a proactive role in welcoming a closer future-oriented China-EU relationship, Bettel added.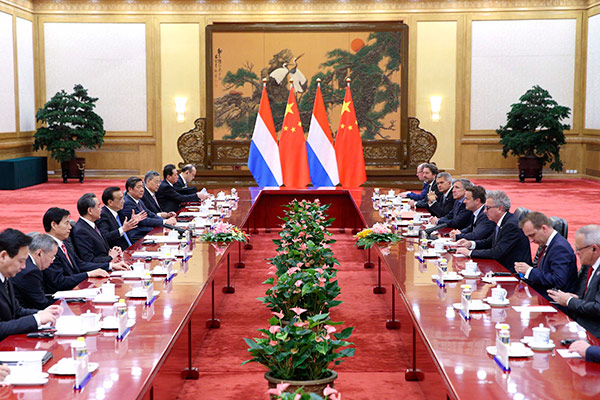 Premier Li held a welcoming ceremony for the Luxembourg prime minister in front of the Great Hall of the People before the meeting.
After the meeting, the two leaders witnessed the signing of cooperation deals in such areas as social security, finance, aviation, film and television.