The government should speed up the transformation of government functions to stimulate the market and bring convenience to people, Premier Li Keqiang said at a teleconference held June 13 on streamlining administration, combining power delegation with enhanced supervision and optimizing services.
It is a profound revolution of the government itself, the Premier said.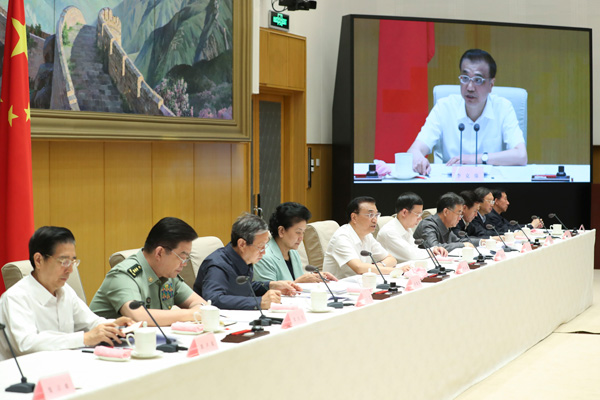 By changing the traditional government management system based on administrative approvals, eliminating room for rent-seeking and illegal profit-making, and reforming related functions, the government will be able to minimize approval procedures, enhance regulation and services, create a fair market, and promote modern governance.
Hard work is needed to advance the reform, the Premier said. In recent years, reform has seen positive progress that has greatly helped the country develop productivity, withstand economic downward pressure, promote employment, cultivate new growth drivers, and promote social equity and justice.
Nevertheless, continued efforts and resilience are still needed to promote economic and social development and meet public expectations.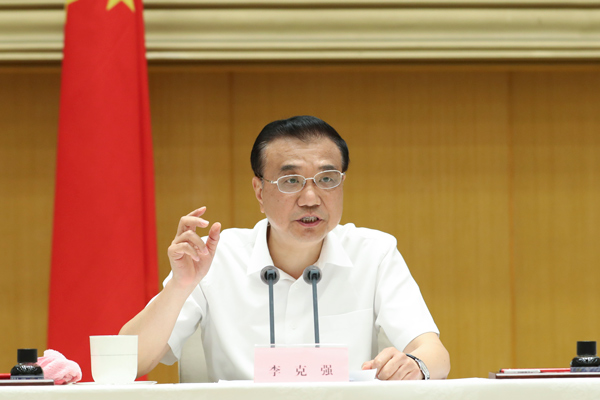 Even though China's economy is maintaining stable growth, we should not ignore the difficulties and challenges, the Premier said.
Focusing on supply-side structural reform, efforts should be made to implement the tasks put forward by the Central Economic Working Conference and the government work report, he added.
The government should promote business license reform to greatly ease market access and promote the list management system in an all-around way.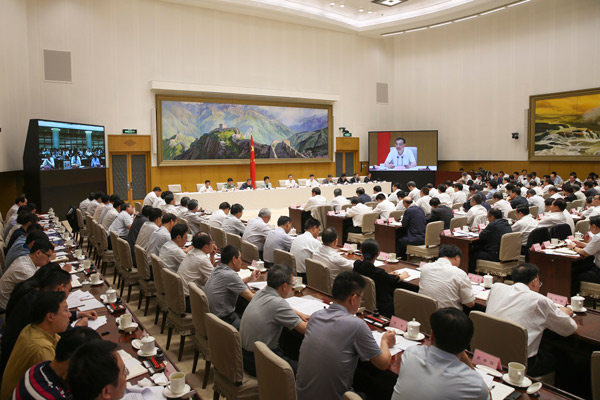 Burdens on market entities should be eased. Policies that cut taxes and fees should be put in place and measures of cutting 1 trillion yuan ($147 billion) in enterprise burdens in 2017 should be earnestly implemented.
The government should also stimulate investment, remove hurdles hindering private investment, overhaul pre-review procedures, and reduce industrial production permits.
Premier Li also urged facilitating foreign investment and carrying out record management of over 95 percent foreign investment projects.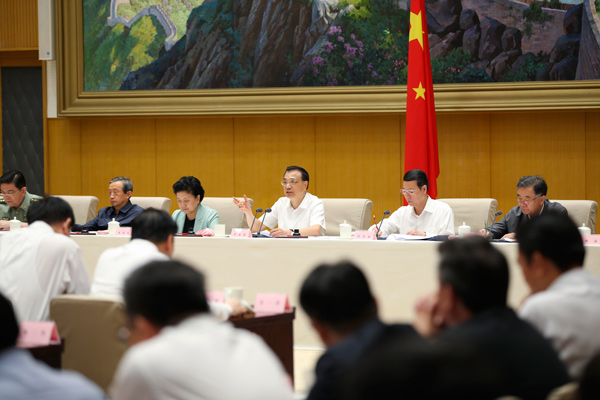 Premier Li urged creating a fair business environment and delegating power to lower levels while improving regulations and services. Governments should make it clear what is off-limits to major market players. Those who breach laws and regulations or harm the interests of the people should be weeded out of the market.
"Those in charge of administrative approvals should take on the responsibility of supervision, and this should be strictly implemented, so as to put the correspondent responsibility in place while using power," the Premier stressed.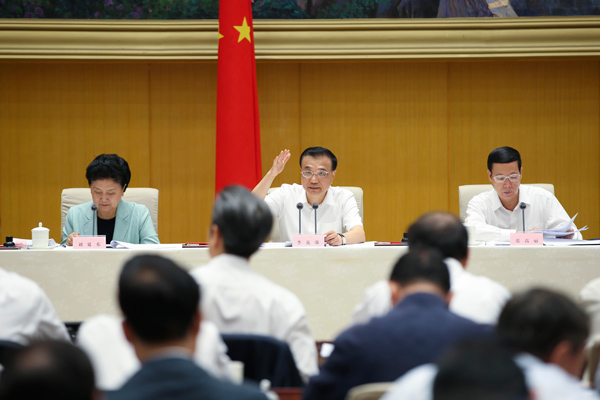 More efforts should be made to facilitate people's lives, such as abolishing redundant certificates or those with no legal basis, improving utilities' services and connecting isolated islands of information to enhance government functions.
The Premier asked the State Council departments and local governments to be better organized and integrated, establishing an interconnected system and shared information directory by the end of this year.
The unified government service system is expected to be connected with the national platform of information sharing by June next year, he said.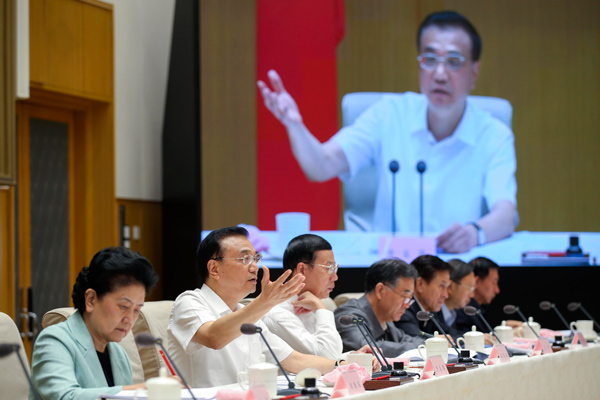 Supervision and accountability should be enhanced to deepen the reform of government functions, said the Premier. "Supervision should not merely be conducted through listening to reports, but most importantly by hearing the true voices of the people, in a bid to understand the real situation, find out the crux of the problem and difficulties in advancing the reform," he said.
"We should strengthen the legal system as the foundation to promote the reform of streamlining government administration, and accelerate the process of making, revising, abolishing and interpreting of relevant laws and rules," the Premier said.
By the end of this year, governments at all levels should conduct a comprehensive cleanup of administrative rules, regulations and normative documents to provide a legal basis and facilitate the reform, he added.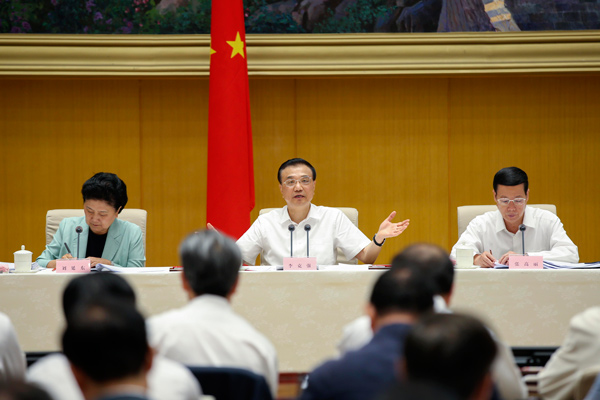 "As reform enters a critical stage, each region and department should strengthen the sense of responsibility and consciousness for taking action and enhance the resilience in promoting reform," Premier Li stressed.
Governments at all levels should push forward the reform of streamlining government administration and promote the healthy and sustainable development of the economy and society, to be better prepared for the upcoming 19th CPC National Congress.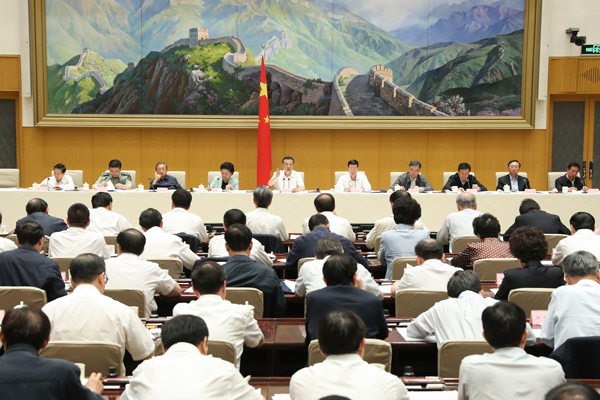 Vice-Premier Zhang Gaoli hosted the meeting. Vice-premiers Liu Yandong, Wang Yang and Ma Kai, and state councilors Yang Jing, Chang Wanquan, Yang Jiechi, Guo Shengkun and Wang Yong also attended the meeting.