Premier Li Keqiang, while speaking at the Summer Davos Forum on June 27, compared world economic prospects to the natural landscape of Dalian, Northeast China's Liaoning province, where the meeting is being held.
The Premier said that while enjoying the vista with World Economic Forum Executive Chairman Klaus Schwab and other representatives on June 26, he saw a green mountain covered by a layer of mist.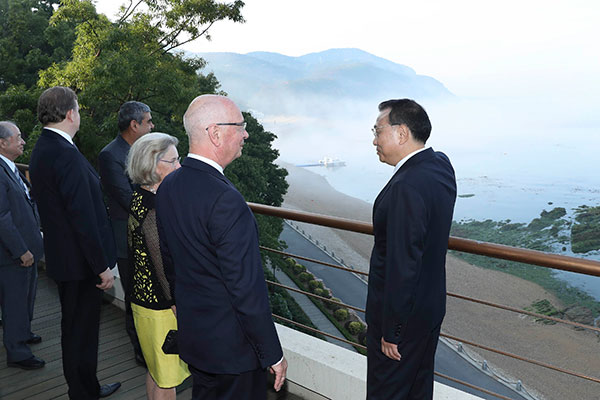 "If the green mountain represents the stability of the world, the continuity of human beings and their civilization, then the mist is just like the uncertainty of the current world, which could be overcome with stability," he said.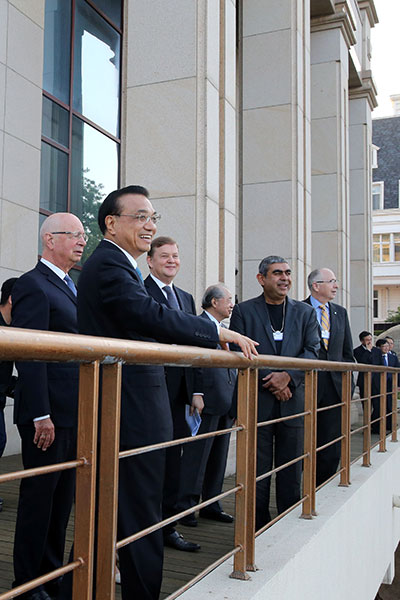 Premier Li said that it is easier to achieve inclusive growth in the new round of industrial revolution, compared with previous ones, as it is marked by the internet, digitalization and intelligence, not only creating new supply and demand, but also bringing equal opportunities for all.
"Now nearly everyone could use the internet to start a business and make money in a more convenient way," he added.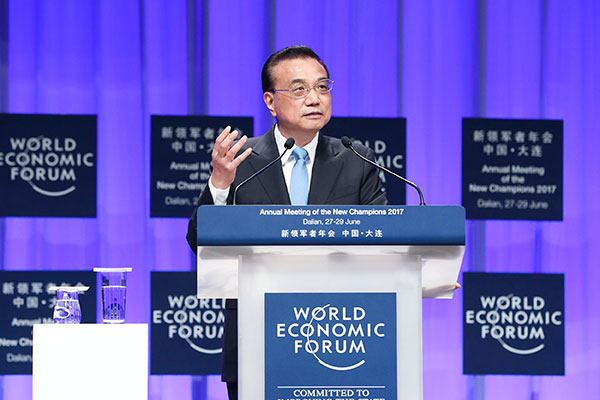 Premier Li called on countries around the world to safeguard economic globalization to achieve inclusive growth. All countries have benefited from the economic globalization, said the Premier.
He pointed out that the problems facing different countries in the process are not due to globalization itself, but because of the inability to address it.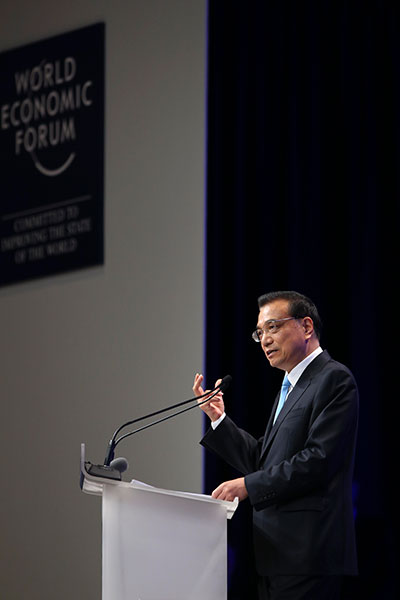 The Chinese government has always made employment a priority on its development agenda, which is fundamental to inclusive growth, increasing people's income and social wealth, said the Premier.
He said China created over 50 million urban jobs over the last four years.
In recent years, the country has seen better-than-expected results in its efforts to carry out an innovation-driven development strategy, and drive mass entrepreneurship and innovation, said the Premier.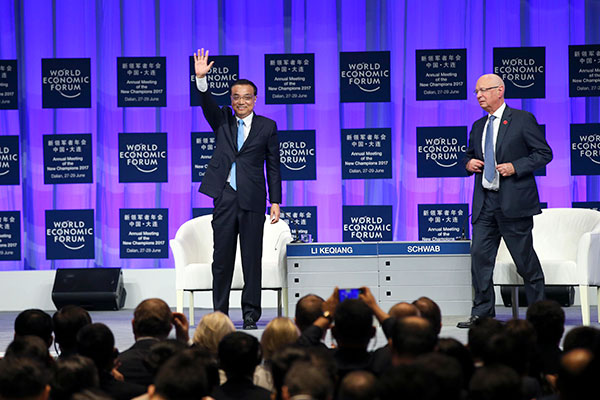 China's entrepreneurship and innovation has invited extensive social participation, with cooperation among various innovators, which has propelled the upgrading of the economy, improved people's lives and promoted social development, he added.
China's economy has shifted from being export- and investment-driven to one that is more sustainable and draws strength from consumption, services and innovation.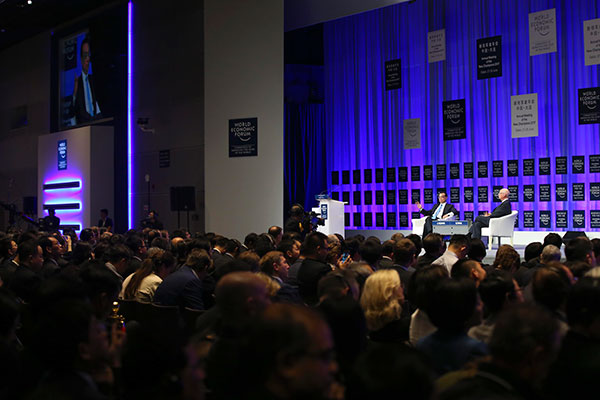 Last year, consumption contributed 64.6 percent to China's GDP growth, becoming the primary driver of economic growth. The service sector's added value accounted for 51.6 percent of China's total GDP, and the current account surplus-GDP ratio to fall to 1.8 percent. These major changes, Premier Li said, manifest the enhancing quality of China's economy.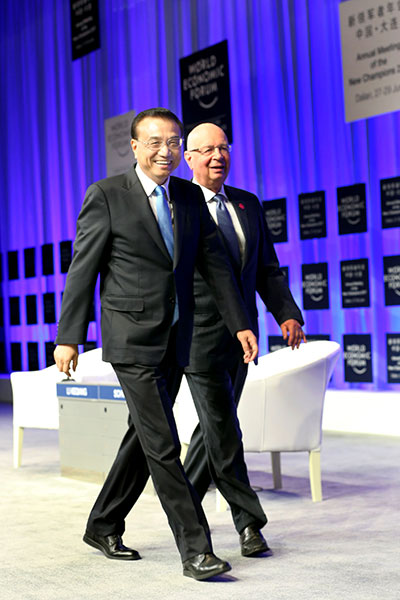 Premier Li said China will continue its opening up and create a competitive business environment. Meanwhile, market access for the service industry and manufacturing will be further eased, and foreign capital can hold more shares in some industries.
The negative-list management will be promoted. Domestic and foreign companies will be treated equally in terms of preferential policies, and they will register businesses through a single window, he said.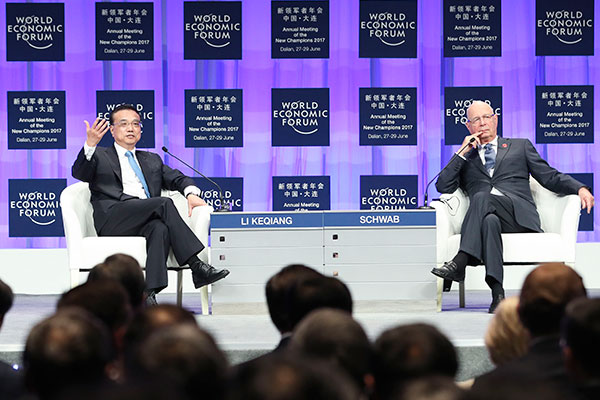 While admitting the existence of some risks in the financial sector, the Premier said China is capable of defending the bottom line to prevent systematic risks. With effective measures, the risks are controllable, he said.
In fact, stagnation is the biggest risk for China, he said.