As China's reform requires the participation of foreign capital, foreign businessmen and foreign intelligence, foreign enterprises are welcomed to participate in the mergers and reorganization of Chinese enterprises, Premier Li Keqiang said on June 28, while meeting with entrepreneurs attending Summer Davos in Dalian.
China will provide foreign investors with easier access to China's service sector, which is evaluated with the negative list management system, and treat Chinese and foreign companies on an equal basis in accordance with WTO rules, he added.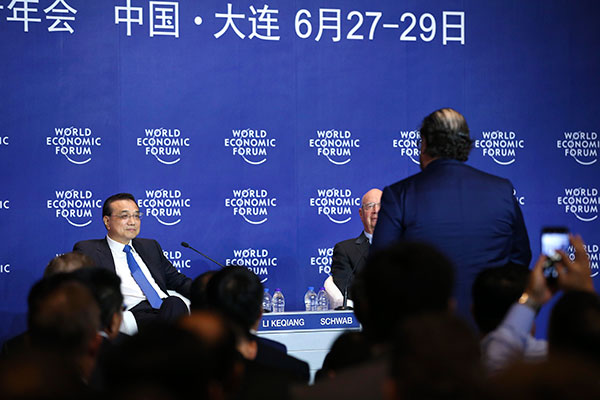 Premier Li refuted the claim that the "Made in China 2025" strategy is aimed at not buying foreign equipment in the future, adding, "It is impossible, as China's open market will allow enterprises to have more autonomy in making decisions."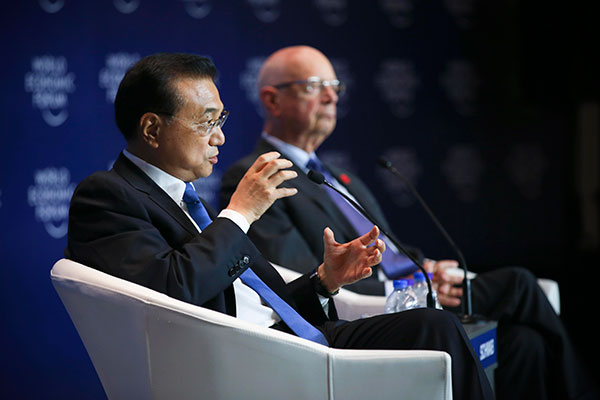 More important, in the context of globalization, equipment manufacturing quality cannot be improved with closed doors, said the Premier. "We are conducting cooperation with Germany, the United States and other countries, which will allow more foreign equipment manufacturing products and technologies to enter the Chinese market."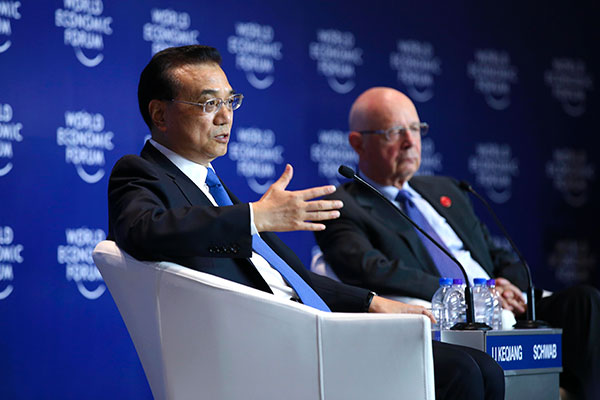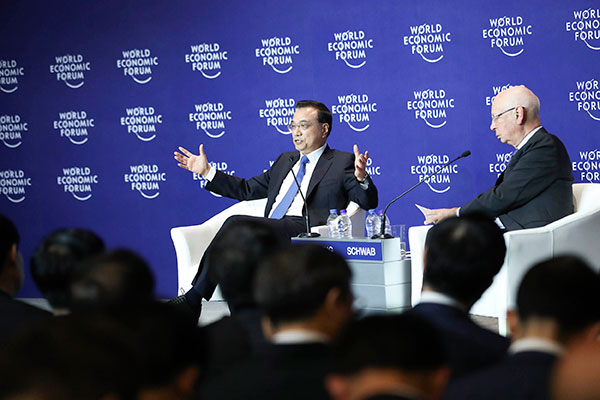 China's Internet Plus Initiative is facing the global market, in which the cloud platform can attract foreign enterprises and individuals, and the opening up of basic and value-added telecommunications businesses are also the highest level among developing countries.
The Chinese government will explore inclusive and effective supervision, resolutely combat cyber fraud and the selling of fake products, in a bid to promote the joint development of both foreign and Chinese enterprises, said the Premier.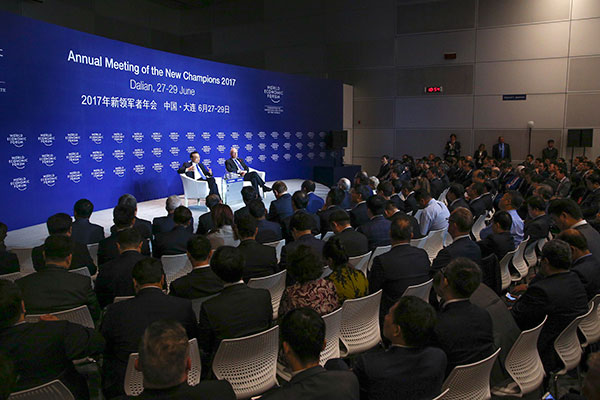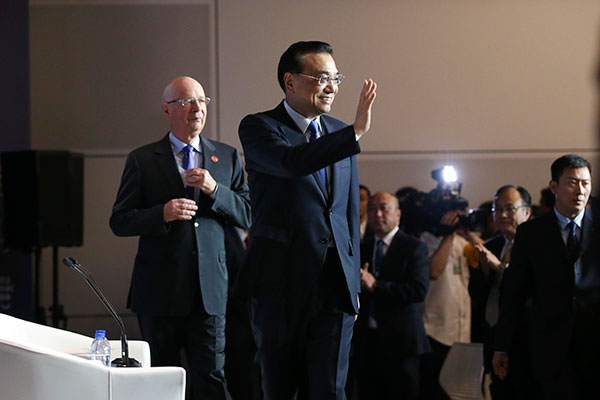 He vowed more measures to promote trade facilitation. The single-window service will be further improved to simplify the customs clearance process, which will save time for enterprises by one-third this year. International cooperation will be strengthened in mutual authentication to avoid redundant check approvals for enterprises.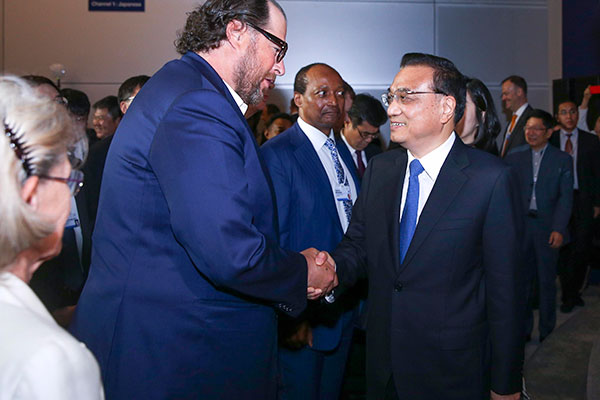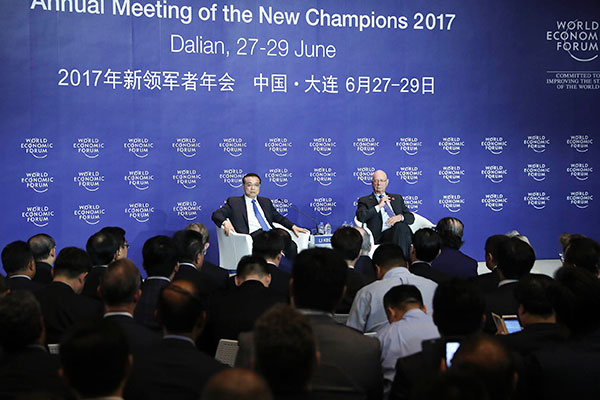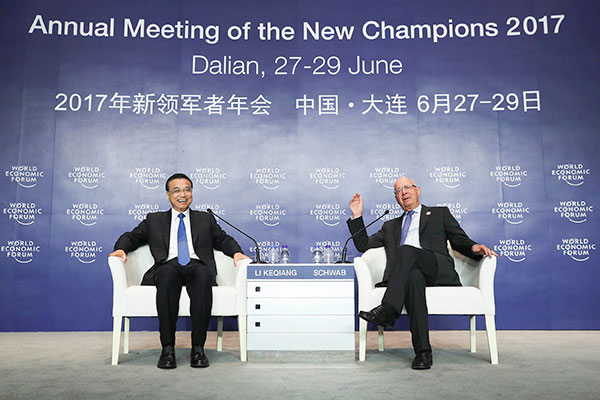 The widespread overcapacity in some fields are caused by the quantitative easing policies, adopted by many countries after the international financial crisis, so it requires joint efforts from all countries, said the Premier.
"Instead of shirking responsibility, China has taken active measures to eliminate extra production capacity, which not only helped its own structural reform, but also made contributions to the global society," he said.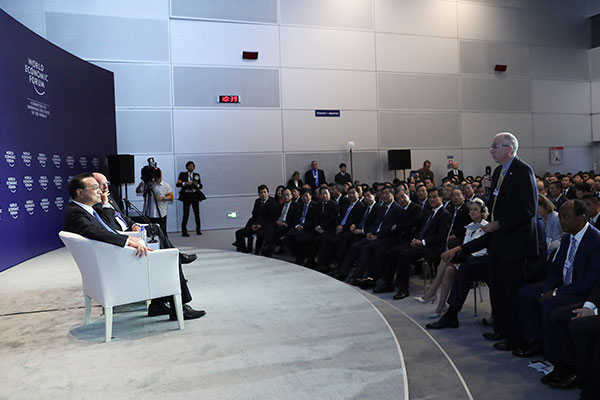 By promoting entrepreneurship and mass innovation, as well as easing market access, the Chinese government is encouraging start-ups, as big companies are playing a less important role in employment. Now, there are 15,000 newly registered small and micro enterprises every day, and they are providing 80 percent of China's total job opportunities, forming the basis for inclusive growth.