Premier Li Keqiang urged speeding up reform and innovation and strengthen weak links in people's livelihood during his inspection tour to Northwest China's Shaanxi province on July 10-11.
At Yangling demonstration zone in Xianyang city, Premier Li spoke highly of the administrative reform inside the China (Shaanxi) Pilot Free Trade Zone. The reform allows business owners to remotely apply for business licenses by scanning QR codes through WeChat, and complete construction project applications at one window of the service hall.
At the taxpayer service window, the Premier was told details about enterprises' cost cuts after VAT reform and encouraged them to effectively serve enterprises. He also urged creating a favorable business environment with low institutional transaction costs and attractive to foreign capital and talent in the effort to contribute to China's western region development.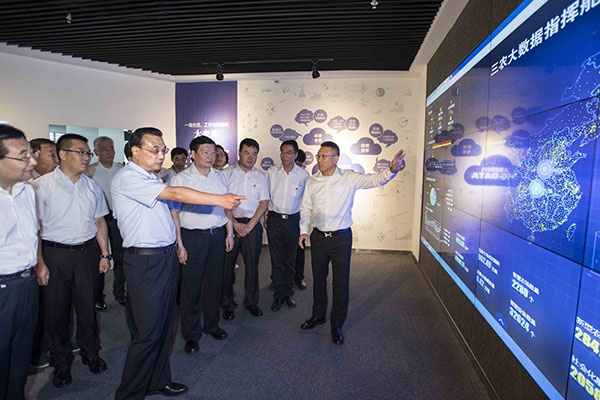 When visiting a local agricultural high-tech industrial zone, Premier Li viewed innovative agricultural products while listening to local farmers talk about the technology they use for remedying and improving soil quality. The Premier urged combining their technology with the current subsoiling initiative nationwide so as to change more low-yield fields into fertile ones.
He also visited the Yangling Agricultural Cloud Co, where he watched a cloud map of big data information, including land transactions and intelligent farms.
"Agriculture depends on weather as well as the 'cloud', as 'agriculture plus information technology' is no longer a weak industry, and 'agriculture plus internet plus mass entrepreneurship and innovation' has great potential for development," the Premier said.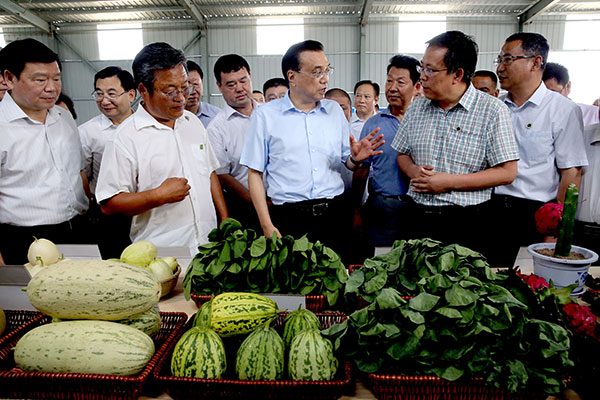 When visiting an innovation park of professional farmers, Premier Li learned that institutional innovation has promoted the circulation of land use rights and expanded channels for farmers to increase income, and applauded the mode that realized a win-win result for all sides.
The Premier then walked into several greenhouses amid a heat wave of up to 40 degrees Celsius to check the growing condition of agricultural products and the application of new technology.
On learning that a university graduate returned to his hometown here to launch his agricultural business, the Premier affirmed his initiative and urged local government to provide a good environment for local business startups.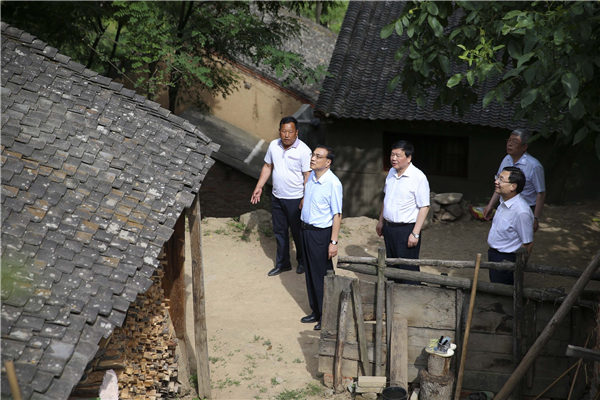 The Premier is also concerned about people living in poverty-stricken areas. He visited several families at a village in Baoji city and inquired about their income, children's education and medical insurance. During his talk with local villagers, the Premier asked them about their difficulties in poverty-relief relocation.
He also urged local officials to make a coordinated and thoughtful plan on poverty alleviation. He said the village's geographical relocation is favorable to the development of tourism and featured agriculture. Poverty-relief relocation should take into consideration both villages' living and employment and innovative development of the original village.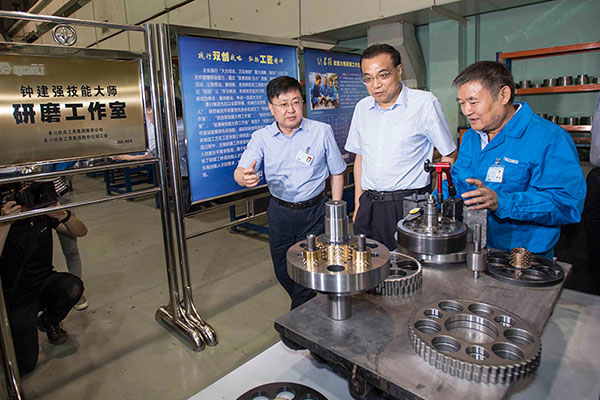 At Qinchuan Machine Tool & Tool Corp in Baoji city, he was told that 98 percent of their products are customized. The enterprise established platforms to encourage innovation and has about 700-800 makers.
The Premier said customized needs are more and more popular at current markets. State-owned enterprises, especially big companies, should attach great importance to innovation to survive fierce competition. Those enterprises should gather innovation wisdom from different sources, closely implement the Made in China 2025 strategy and tackle obstacles in key technology to promote China's economic upgrading.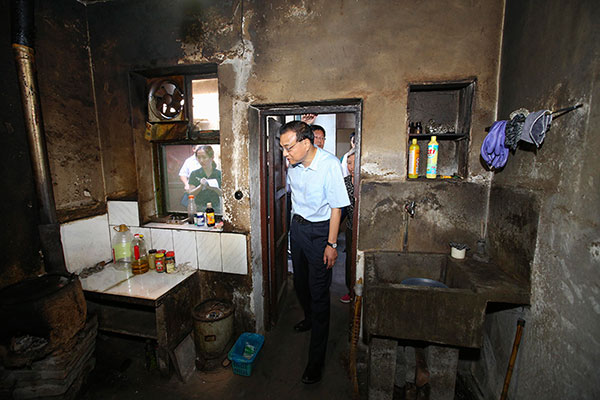 When visiting a shantytown in Baoji city, Premier Li urged officials to speed up the renovation progress and let residents move out as soon as possible.
He said 80 million people have moved into new homes thanks to shantytown renovation projects, but there are still millions of people living in such areas. Improving their living conditions should be the priority in people's livelihood improvement work and efforts should be made to make related work sound and solid.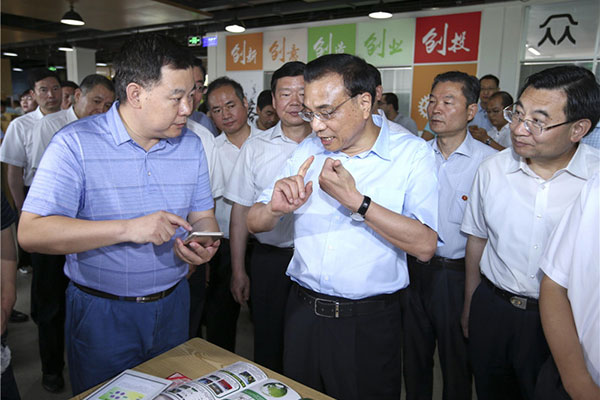 During the two-day inspection, Premier Li highly commended Shaanxi's achievements in economic and social development and expressed hopes that the region could play a leading role in China's western area development.