On Sept 4, Premier Li Keqiang visited Shigejie Coal Mine of Lu'an Group in Changzhi, North China's Shanxi province.
Noticing a stone monument commemorating the sealing of the old mine, the Premier said, "It is a symbol of cutting backward capacity in Shanxi." The date of closure of the 90-year-old mine was carved on the monument: Oct 13, 2016.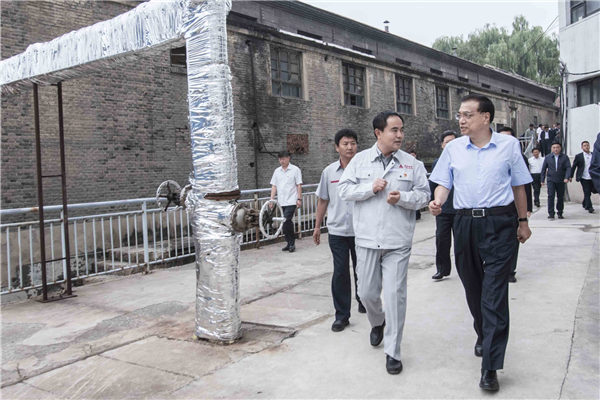 He said the reason that the government is trying to cut backward capacity is to free more space for high-quality capacity and transform China's development approach.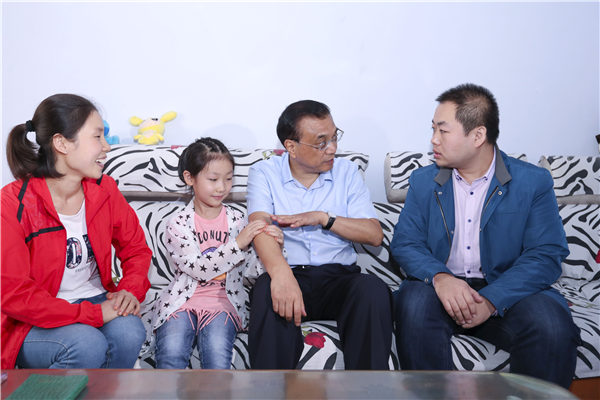 During his inspection tour, Premier Li visited two former mine workers whose positions had been transferred from the coal mine. After hearing their income increased after being moved to other companies, the Premier said there is sluggish production capacity but no sluggish manpower.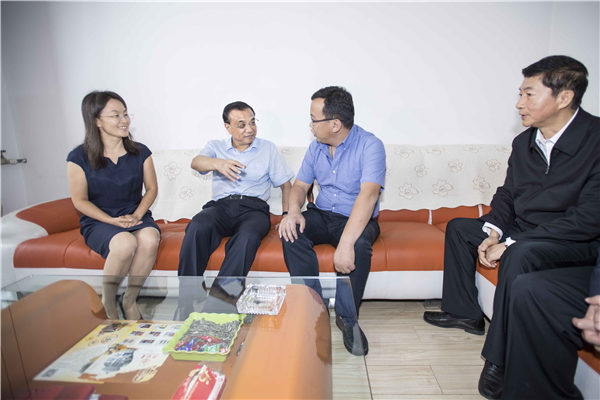 People are the most valuable resource, which should be spurred with more efforts by developing new industries and new business models.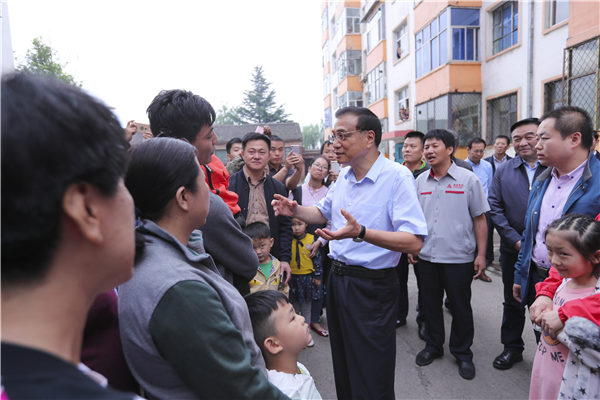 When he stepped out of the homes of the two mine workers, the Premier was surrounded by a group of local mine workers. Premier Li inquired whether they had been transferred to other positions, asking them to "raise your hand if not".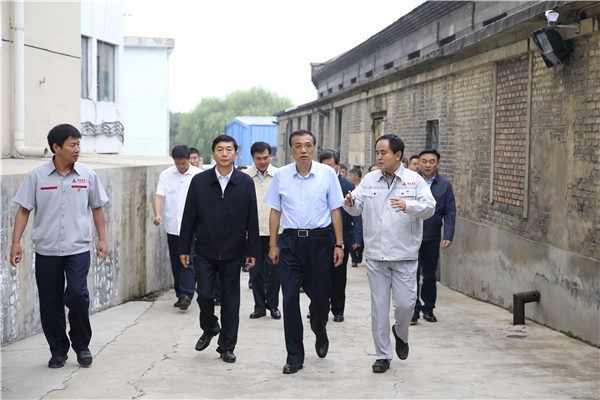 The Party and the government have made a pledge to transfer their jobs, not just eliminate them, he told the workers. The future will be bright with backward capacity weeded out, the Premier added.