Premier Li Keqiang returned to Beijing on Nov 16 after attending a series of East Asia meetings and visiting the Philippines.
The meetings included the 20th China-ASEAN (10+1) leaders' meeting, the 20th ASEAN-China, Japan and Republic of Korea (10+3) leaders' meeting, and the 12th East Asia summit, which were held in Manila.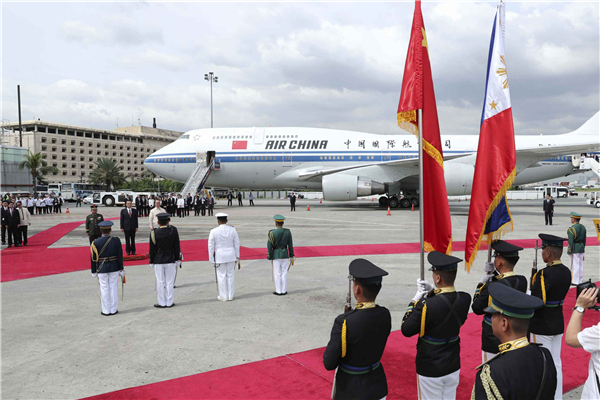 The Philippine government held a big send-off ceremony for the Premier at the airport.
During the East Asia meetings, Premier Li declared that China and ASEAN will launch negotiations on the text of the Code of Conduct in South China Sea, which received wide recognition among ASEAN countries.