SOCHI, Russia — Premier Li Keqiang arrived in the Russian city of Sochi on Nov 30 for the 16th meeting of the Council of the Shanghai Cooperation Organization (SCO) Heads of Government (Prime Ministers).
The SCO meeting, scheduled for Nov 30 and Dec 1, is the first of its kind after the organization's membership expansion in June to include India and Pakistan.
At Sochi airport, Premier Li was welcomed by senior Russian government officials and Chinese Ambassador to Russia Li Hui.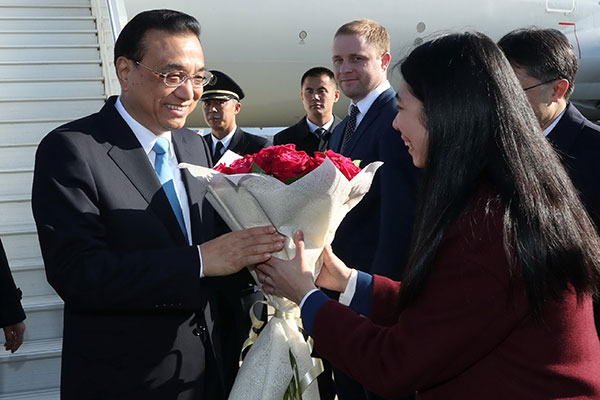 Since its founding in 2001, the SCO has become an important platform for maintaining regional safety and stability, and for promoting common development and prosperity, Premier Li said.
"I look forward to meeting relevant sides in Sochi, the pearl of Black Sea. After the membership expansion, we will together review achievements, tap more potentials, and from this new starting point, consistently push for cooperation in political, security, economic, people-to-people and cultural fields," he said.
The Premier said he also expects to meet with Russian Prime Minister Dmitry Medvedev in Sochi to boost bilateral ties and coordination within the SCO framework.
During the meeting, the Premier will sign documents on cooperation with other leaders of SCO members. He is scheduled to hold multiple bilateral meetings and attend cultural events with Medvedev.
The SCO has China, Kazakhstan, Kyrgyzstan, Russia, Tajikistan, Uzbekistan, India and Pakistan as its full members. It has four observer states, namely Iran, Afghanistan, Belarus and Mongolia, and six dialogue partners, namely Armenia, Azerbaijan, Cambodia, Nepal, Sri Lanka and Turkey.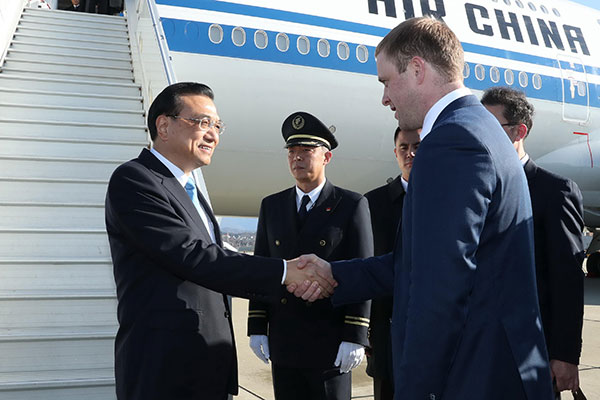 The organization now covers three-fifths of Eurasia, and has nearly half of the world population.
The Premier will expound the principles and policies of the major-country diplomacy with Chinese characteristics in the new era, and its significance to the ties between China and the SCO countries, said Assistant Foreign Minister Li Huilai.
China, which holds the first rotating presidency after the expansion, will work with other countries to promote the Belt and Road construction, and reach new consensus on the alignment of development strategies, connectivity, industrial capacity cooperation and cultural exchanges, he said.
Before heading to Sochi, Premier Li met with Russian President Vladimir Putin in Moscow on Nov 29. The two sides agreed to advance bilateral ties and strengthen all-round cooperation.