Premier Li Keqiang held a symposium on Jan 22 to seek advice from experts and business leaders on the draft of the government work report for 2018.
Over the past year, China's economy turned in a better performance than expected, with bigger social demand and supply, and improved structure and higher quality and efficiency.
However, with challenges and risks still in place, Premier Li called for more efforts in deepening supply-side structural reform, enhancing opening-up and innovation for industrial transformation and new driving forces to make progress in high quality economic development.
Governments at all levels should continue to streamline administration and delegate powers, cut taxes and fees, and provide better service via the internet.
Efforts also should be made to increase the competitiveness of State-owned enterprises (SOEs), and create a favorable environment for market players, especially private companies, in which intellectual properties could be protected and institutional costs be cut.
Also on the agenda was promoting new type urbanization, and helping migrant workers to settle down in big cities.
Zhou Qiren, a professor at Peking University, suggested that China should deepen reform as a response to the spillover effects from the macro policy adjustments of major international economies.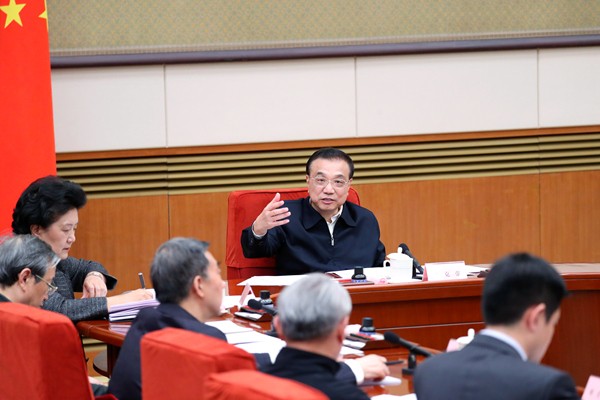 Zhen Zhen from the People's Procuratorate of Beijing Municipality said government's power boundary must be clarified in the governance.
Xing Ziqiang from Morgan Stanley suggested that the development potential of small cities should be unleashed to promote consumption upgrade.
Xu Liuping from China FAW Group suggested that state-owned enterprises should promote mixed ownership reform and improve the modern corporate system.
Hou Yi from Hema Fresh suggested that the internet industry should embrace the real economy and lead the transformation of global retail.
Zhang Shiping from Weiqiao Pioneering Group said he wished the government would maintain a steady macro-control and flexible micro-control and protect private investment.
The Premier also expressed hope that experts could put forward more practical and professional proposals and entrepreneurs could scale new heights in market competition.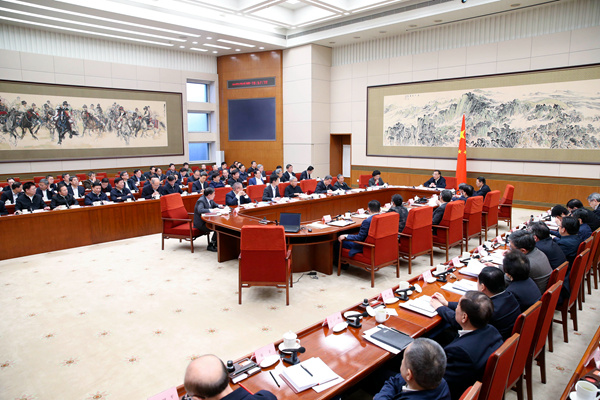 Joint efforts will be required to carry out the social and economic development tasks and resolve the public's concerns, Premier Li said.
Vice-Premiers Zhang Gaoli, Liu Yandong, Wang Yang and Ma Kai, and State Councilor Wang Yong also attended the symposium.