Premier Li Keqiang urged more autonomy to higher education institutions as he attended a symposium which solicits advice on the draft of government work report.
Guests of the symposium come from various circles including education, sci-tech, culture, healthcare and sports as well as the grassroots.
The Premier made the remarks as a response to the suggestion made by the president of Wuhan University — located in Central China's Hubei province. He said that the policy of matching the wage of university talent with the local pay level may accelerate the talent flow from Central and West China to the east, which is not favorable to the development of universities in the central and west regions.
Premier Li said, "Our policies must adhere to a broad principle, which is granting more autonomy to universities so that they, especially those in the central and west, can hunt and keep more talent."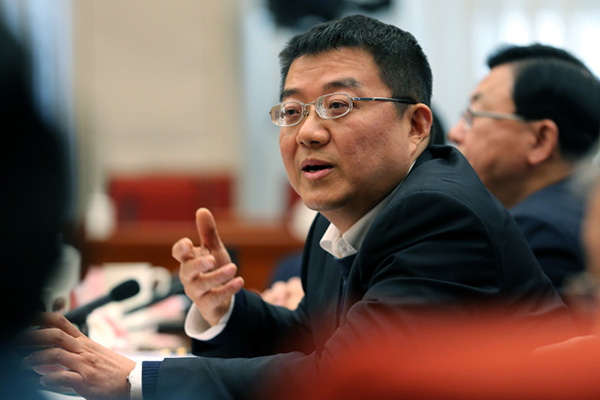 He also urged the government to support innovative model of higher education, as long as it fits in with national and public interests.
The comment was made in response to Professor Shi Yigong, who said he is now working with some scholars to build "Westlake University", trying to take a new approach of education which is initiated by social sectors and supported by the government.
The Premier also stressed the support to basic science, saying that the government should improve incentive mechanism for scientific researchers, encouraging them to make more initial and groundbreaking research output.
As a guest of the symposium — a researcher at Chinese Academy of Sciences — said, research of mathematics takes a long period and needs lasting and steady support from the State, the Premier said the government should consider this point in the support to research and education.
The honorary president of Dunhuang Academy China, Fan Jinshi, proposed to provide more support for tech protection of cultural relics. She said the number of tourists at Dunhuang Caves has exceeded its carrying capacity.
The Premier expressed his concern on that suggestion. He said, Dunhuang Caves are very precious historic treasure in China, adding that "We must protect them well with latest technology and do not hesitate to spend money."
He also appreciated Fan's fifty some years' research and hard work in Dunhuang.
"The country's development, in essence, depends on talent and human resource," the Premier said, adding that the suggestions all have connections to people's health and needs, and the government will attach great importance to them.