Premier Li Keqiang met and conveyed his greetings to migrant workers returning to their hometown at a bus station in Zhenlai county, Northeast China's Jilin province, on Feb 12.
Premier Li inquired about the passenger flow to get an overview of the inflow and outflow of local population.
"As Chinese, we value the Spring Festival so much that no matter how far we go, we will come back home," the Premier said to the workers.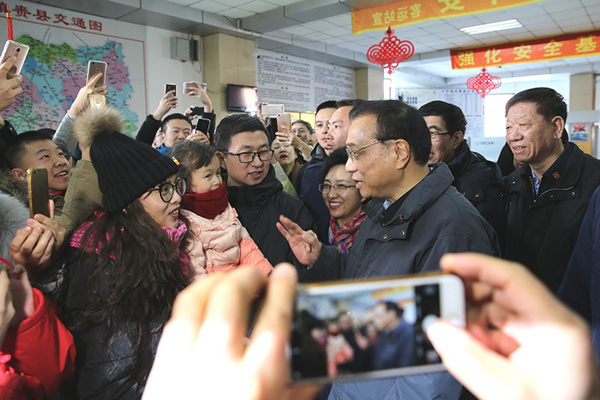 He also asked them if they have got their salaries. Those who defaulted on paying wages to workers should be severely punished and blacklisted, he said.