On April 27, Premier Li Keqiang urged efforts to speed up the transformation of government functions and build a clean government.
The Premier, also member of the Standing Committee of the Political Bureau of the Communist Party of China (CPC) Central Committee, made the remarks at a work conference on clean governance held by the State Council.
He said all these efforts should be guided by Xi Jinping Thought on Socialism with Chinese Characteristics for a New Era and follow the requirements raised by the Government Work Report to create a positive environment for economic and social development.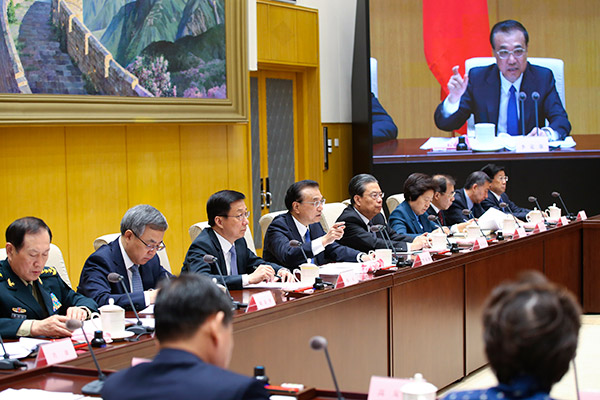 Member of the Standing Committee of the Political Bureau of the CPC Central Committee and Vice-Premier Han Zheng; Vice-Premiers Sun Chunlan and Hu Chunhua; and State Councilors Wei Fenghe, Wang Yong and Zhao Kezhi attended the meeting, presided over by State Councilor Xiao Jie.
Member of the Standing Committee of the Political Bureau of the CPC Central Committee Zhao Leji and Member of the Political Bureau of the CPC Central Committee Yang Xiaodu also participated in the meeting.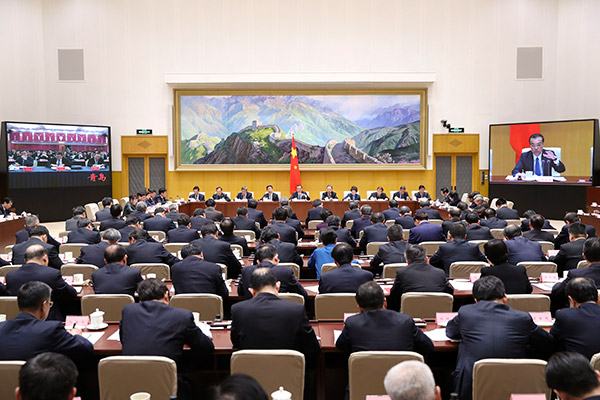 According to Premier Li, over the past five years, governments at all levels have implemented the requirement of comprehensively strengthening Party discipline by transforming functions, improving work style, exercising discipline and eliminating corruption.
New progress has been made in improving Party conduct and building a clean government, providing a strong guarantee for historical achievements and changes in China's socioeconomic development, the Premier said.
He also warned that in some key fields, corruption remains common with obvious unhealthy tendencies that may harm the interests of the general public.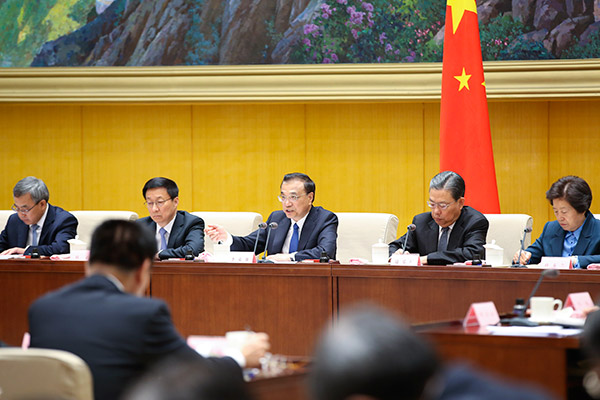 Premier Li pointed out that restriction and supervision of rights should be enhanced to promote the construction of a clean government.
Governmental reform should be promoted and its role should be used in full, he stressed. Administrative streamlining and power delegation should be deepened, and service reform should be optimized. Lists of rights and duties for government at every level should be formulated and improved as soon as possible to further optimize the business environment.
Public funds should be used safely and efficiently with a focus on fields such as poverty alleviation, education and elderly care, said the Premier.
He also stressed that public resources should be traded in a transparent way on platforms without any intervention of power. Public assets should be properly managed to stimulate the vitality of State-owned enterprises while guaranteeing the safety of State-owned assets.
The policymaking, approval and implementation of public construction projects should be supervised to make every project transparent, clean and safe, the Premier added.
The Premier called for governments to uphold the leadership of the CPC Central Committee, promote law-based administration and adopt a down-to-earth work style to bring more benefits to the people.