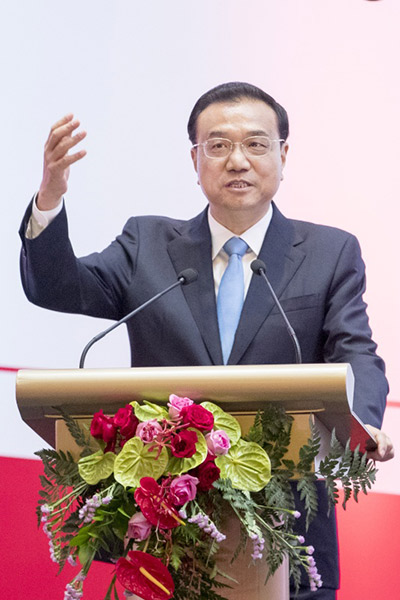 JAKARTA — The cooperation between China and Indonesia will send a strong message to the world that both countries will work to promote free trade and global economic recovery, Premier Li Keqiang said on May 7 while addressing the China-Indonesia Business Summit.
Noting that China and Indonesia have strong economic complementarities with huge domestic markets, Premier Li said both countries will continue to advance regional economic cooperation toward greater integration.
Premier Li is on an official visit to the Southeast Asian country from May 6 to 8 at the invitation of Indonesian President Joko Widodo.