Premier Li Keqiang urged further promoting administrative reform to reduce the government's intervention in market activities in order to create a favorable business environment and motivate greater market vitality.
The Premier made the remarks on June 28 at a national teleconference on streamlining administration, combining power delegation with enhanced supervision, and optimizing government services.
Vice-Premier Han Zheng presided over the meeting, attended by Vice-Premiers Sun Chunlan, Hu Chunhua and Liu He, and State Councilors Wei Fenghe, Wang Yong, Wang Yi, Xiao Jie and Zhao Kezhi.
At the meeting, Premier Li stressed that administrative reform is an important move to transform government functions and activate market vigor. In the past five years, governments at all levels spared no efforts to push the reform, which is playing an active role in promoting entrepreneurship and innovation, stabilizing economic growth and increasing employment, and bringing more benefits to the general public and enterprises.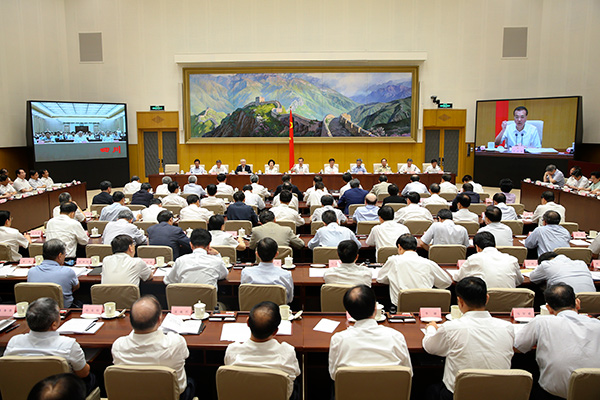 In order to address risks and challenges, promote high-quality economic development, foster new competitive advantages, and meet people's expectations for a better life in the next five years, efforts should be made to adhere to new development concepts and respect economic rules, while promoting administrative reform to minimize the government's direct allocation of market resources and intervention into market activities.
The Premier also called for efforts to create a world-class fair business environment where market vitality is further stimulated, internal sources of growth are enhanced, and potential of domestic consumption is unleashed.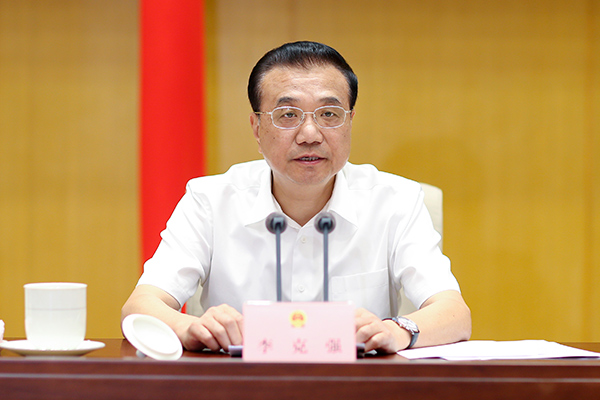 Administrative reform should be expanded, Premier Li said, adding that in five years, starting a business should be shortened to five days, and reviewing construction projects and customs clearance should take half the time.
He also urged implementing a nationwide negative list for market access, further cutting taxes and fees, and creating a better business environment to spur efficient investment.
A new-type supervision mechanism should be built based on random inspections and information openness, paired with supervision on key links and credit, said the Premier.
Premier Li also stressed inter-departmental supervision via the internet, inclusiveness and prudence in overseeing emerging industries, and strict supervision in areas regarding safety and quality.
Those who deliberately create obstacles for people and enterprises or neglect their duties should be held accountable, he added.
To optimize services, the government should continue cutting certificates to accommodate the public, reduce the time for real estate registration and electricity application by more than two-thirds, and provide platforms and targeted services to boost innovation and entrepreneurship, Premier Li said.
He also urged efforts to develop Internet Plus healthcare and Internet Plus education for fairer and available public services, and build a nationwide integrated government services platform, ensuring that information can be shared among State Council departments in three years, and a single online government services platform be built in five years.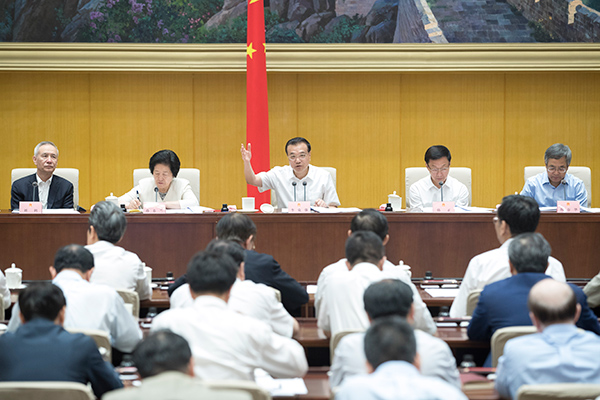 Premier Li stressed all departments and local governments should implement the measures rolled out by the Party and the State Council, enhance coordination and supervision, support bold experiments and improve laws and regulations, to build a service-oriented government that satisfy people's needs.