"It is a misunderstanding that the 16+1 cooperation is dividing Europe," Premier Li Keqiang said after the seventh leaders' meeting of China and Central and Eastern European countries (CEEC) on July 7. "It will but benefit the European integration."
"The 16+1 cooperation is not an exclusive clique, but an open and transparent platform," he added.
The seventh leaders' meeting has invited not only the leaders from the 17 countries, but also observers, including from other European countries, the European Union (EU) and the European Bank for Reconstruction and Development (EBRD).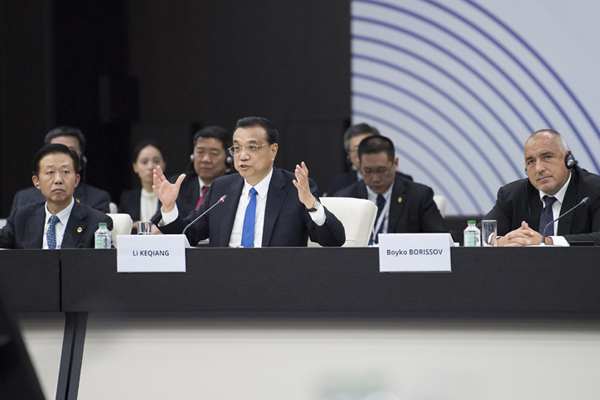 Premier Li said China would invite EU, EBRD and the World Bank to join hands with banks in China and 16 CEE countries for multilateral cooperation.
Many European countries are showing greater enthusiasm for the 16+1 cooperation. As an observer state, Greece submitted its application the day before the meeting, hoping to officially join in.
Albanian Prime Minister Edi Rama proposed to create a 16+1 youth development center. Bosnia and Herzegovina's Chairman of the Council of Ministers Denis Zvizdic said his country would like to host the fourth China-CEEC Transport Ministers' meeting next year.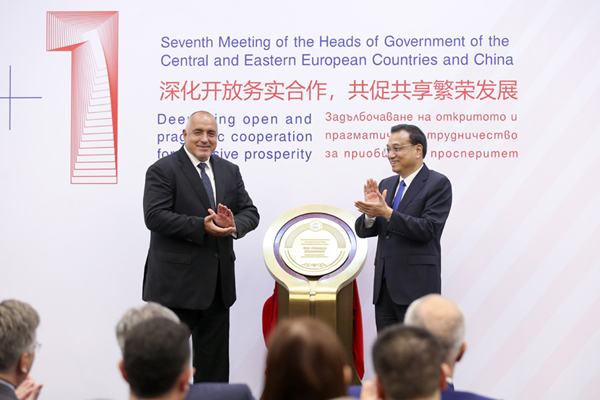 "The 16+1 cooperation is crucial for BiH," Denis Zvizdic said.
At the meeting, some leaders of CEE countries responded to criticisms and advocated 16+1 cooperation's consistency with Europe interest.
Bulgarian Prime Minister Boyko Borissov said this meeting has sent a message that the China-CEEC cooperation is in accordance with EU rules. "The cooperation will help some slower-developing countries to catch up with other European countries, which is also conducive to the EU development."
Hungarian Prime Minister Viktor Orban said the 16+1 cooperation benefits CEE countries and the entire Europe. "It is fair to say that it is a platform that is in the interest of Europe."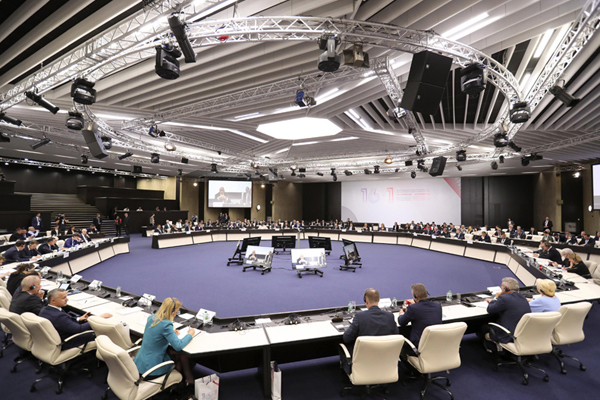 Slovenian Prime Minister Miro Cerar said the 16+1 cooperation has become a significant engine of China-EU relations.
The leaders also confirmed the benefits their countries have got in the past 6 years of cooperation.
Montenegro's Prime Minister Dusko Markovic said his country has got several projects under this framework, including roads, hydropower stations and infrastructure, which have not only developed the economy, but also improved people's livelihood.
Macedonian Prime Minister Zoran Zaev said the 16+1 cooperation can help his country develop infrastructure in transportation and energy.