Premier Li Keqiang pressed for further stepping up of market regulation while presiding over a symposium during an inspection tour to the State Administration for Market Regulation on Sept 11.
The Premier said that justified regulation and market vitality presuppose and complement each other. The State Administration for Market Regulation, a department supervising millions of market entities, should optimize its regulation mechanisms to bring the vigor of the market into full play.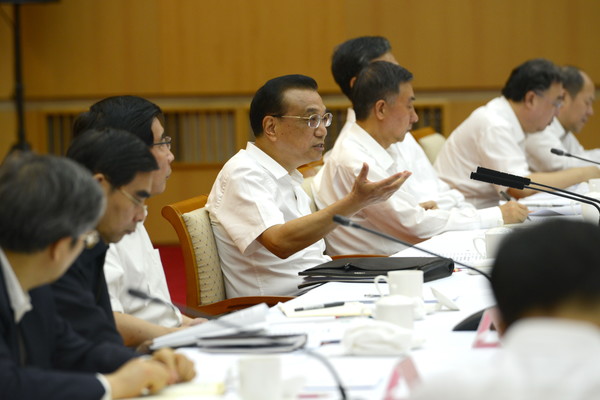 Against a backdrop of emerging business types and procedures and cutting-edge technologies coming to the fore, Premier Li added, China's economic growth has been forging ahead, massively boosting employment and providing public convenience. The credit mostly goes to an inclusive and prudent approach to regulation.
Inclusiveness in this context means benevolence toward new business types about which regulators may not be sufficiently well-informed. And prudence has two aspects: on the one hand, the regulating authority should thoroughly observe the emerging business types at the outset, and on the other, a clear line should be drawn in the sand to deter any business party, be it traditional or innovative, from lawless behaviors that lead to negative outcomes and even to death, such as extortion, counterfeiting, and copyright violations, Premier Li said.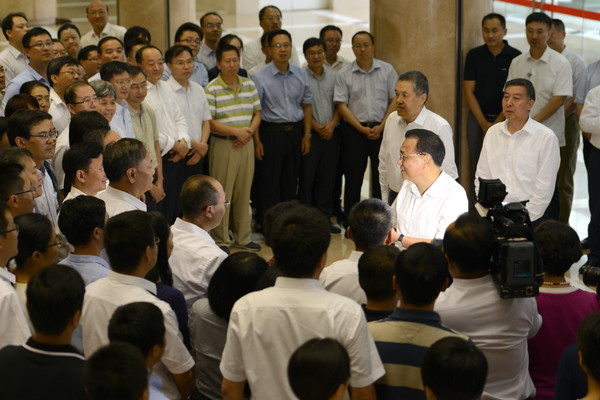 Additionally, regulation in the field of food and medicine safety should stay particularly stringent in order to safeguard public health, the Premier noted. High technologies should be integrated with routine methods to guarantee a strict all-around regulatory system and press food producers and pharmaceutical enterprises to fully fulfill their responsibilities.
This is not only a health-related obligation but also a long-term strategy for enterprises' benign development, the Premier said.