Premier Li Keqiang urged better quality control of products during his visit to the State Administration for Market Regulation on Sept 11.
Premier Li visited the command center in the department for product quality and safety supervision and management under the administration, and spoke with a local supervisor via video link.
The command center provides centralized management, command and monitoring on nationwide inspections, according to a staff member.
During the talk, the Premier learned that the supervisor was checking cable products at a company based on the oversight model of random inspections by randomly selected inspectors. He said the inspection model should be used to curb bad behavior of all manufacturers and operators.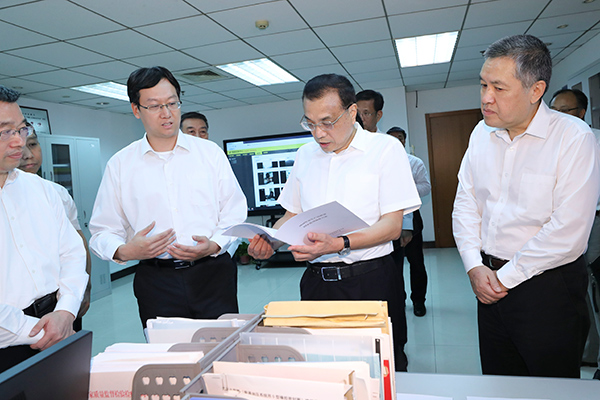 At the department on random inspection, Premier Li inquired about the approval rate of manufactured consumer goods.
Premier Li said China is a large base for industrial manufacturing, but many industries operate at medium to low level. Although the service sector accounts for half of the GDP, it still needs quality enhancement.
He called for efforts to not only promote the spirit of entrepreneurship and craftsmanship, and improve enterprises' awareness in seeking good quality, but to build supervision platforms with wider coverage of market entities.
As a newly organized department, the State Administration for Market Regulation should shoulder the responsibilities in enhancing and optimizing market supervision, and play a bigger role in promoting China's manufacturing and service sector to medium to high level.