Premier Li Keqiang met with Latvian President Raimonds Vejonis, who was in China for the Summer Davos Forum, on Sept 19 in Tianjin.
Premier Li expressed his good wishes to Latvia on its centennial of independence. Latvia is China's good friend in the Baltic Sea area, said the Premier, adding that China will respect Latvia's choice on its development route.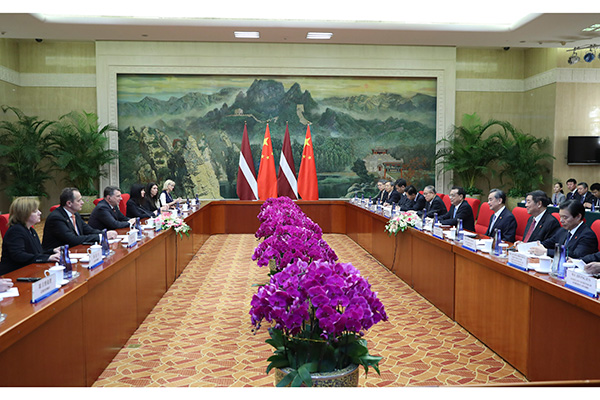 China is willing to see more intensified contacts between the two countries' leadership and a win-win cooperation based on market principles, the Premier said.
Moreover, China is ready to enhance cooperation with Latvia in transportation and logistics to promote interconnection, and if possible, a third-party market can be brought in. People-to-people exchanges in culture, education, sports and healthcare also should be strengthened, Premier Li added.
For his part, Vejonis said China and Latvia have long-lasting ties and frequent exchanges. At present, active contacts are being made in communication at different levels and fields, including trade, tourism, culture and education.
Latvia appreciates the Belt and Road Initiative, and is ready to expand cooperation with China in infrastructure, transportation and logistics, technology and sports.