China will increase punishment for violation of intellectual property rights (IPR), and expel serious violators from the market, said Premier Li Keqiang at the Annual Meeting of the New Champions 2018, also known as Summer Davos, on Sept 20 in Tianjin.
After the question about China's concrete measures on IPR protection was raised by Takeshi Niinami, president of Japanese enterprise Suntory, Premier Li said IPR protection not only complies with international rules and helps attract foreign investment, but also meets the needs for China's innovative growth.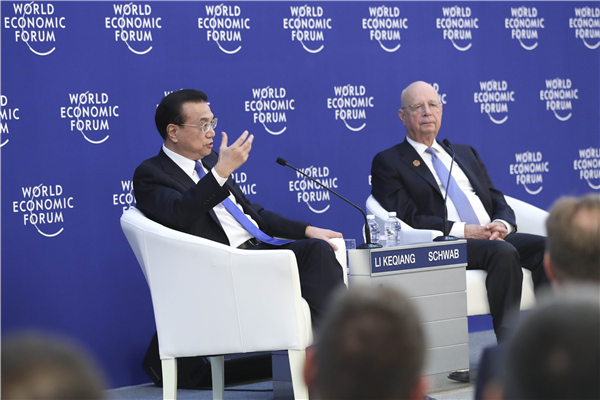 China has a clear understanding that property rights are the foundation of the market economy, and IPR is the basis for innovative growth, he said.
Last year, Chinese enterprises topped the payment list of IRP assignments, and will pay more as the protection system is being optimized, Premier Li said.
"We support fair IPR transactions that follow market rules, but will not allow forced IPR assignment," the Premier added.
China will put in place a more strict IPR protection system with effective supervision, Premier Li said.