Special deductions for individual taxes should reflect the principle of fairness and simplicity, said Premier Li Keqiang, in response to questions from Chinese and foreign entrepreneurs at the 2018 Summer Davos Forum in Tianjin on Sept 20.
Wu Wenxiu, president of Japan International Airlines Group, asked, "What measures will the Chinese government introduce in the future to promote tax reform and reduce the burden on enterprises?"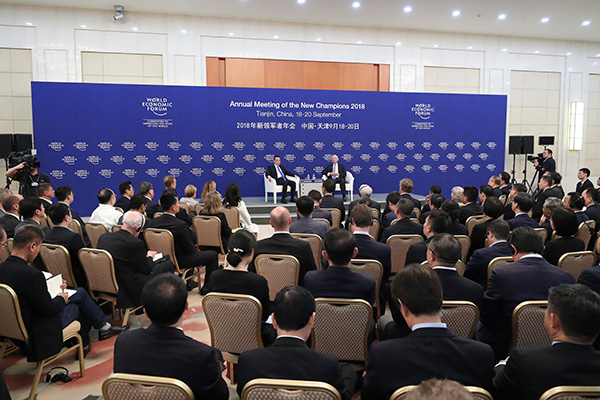 Premier Li said China will implement a larger tax cut and a more significant reduction in fees. This includes not only decreasing the VAT rate, but also a special deduction for individual taxes. The special deduction for individual taxes must be fair and simple, and must be beneficial to the masses.
According to the Premier, the current collection of social insurance premiums should be kept stable in institutional reform, and taxation authorities will cut the social insurance premium rate to reduce enterprises' burden.
The government must cut corners for the benefit of the general public, Premier Li said.