"To carry out a new round of high-level opening-up, Zhejiang province should fully take advantage of its coastal location, attract global capital, technologies and talent," said Premier Li Keqiang, while hearing about the development plan of ports along the coastline of Zhejiang province on Sept 27.
Zhoushan islands have unique geographic advantages, with 280 kilometers of deep shoreline suitable for port construction. This accounts for 18.4 percent of China's whole deep shoreline, and 160 kilometers of that have not been developed.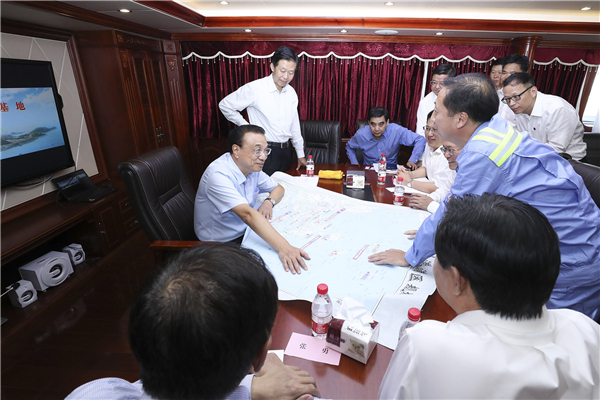 Premier Li said that Zhejiang province has built-in conditions to develop an export-oriented economy. Therefore, the region should actively take the lead to open up as a coastal area.
The fast development of China in the past 40 years shows that opening-up always goes along with reform, and pushes forward reform. This worked in the past 40 years, and will also work in the future, the Premier said.
Opening-up not only needs natural location advantages, but also requires an equal business environment for domestic and foreign enterprises with varying ownership structures.
The Chinese economy, Premier Li said, must deeply integrate itself into the global economy while pressing ahead in the unpredictable international market.