Premier Li Keqiang presided over a symposium in Taizhou, East China's Zhejiang province, on Sept 28, with 22 entrepreneurs being invited to make proposals on economic development.
Zhejiang's economy features private economy, and half of the attendees are private entrepreneurs.
Like the State-owned economy, private economy is also an important part of the socialist market economy, and its regulator, operator and producer are all builders of socialism with Chinese characteristics, Premier Li said.
"We should treat all enterprises equally without any discrimination," he added.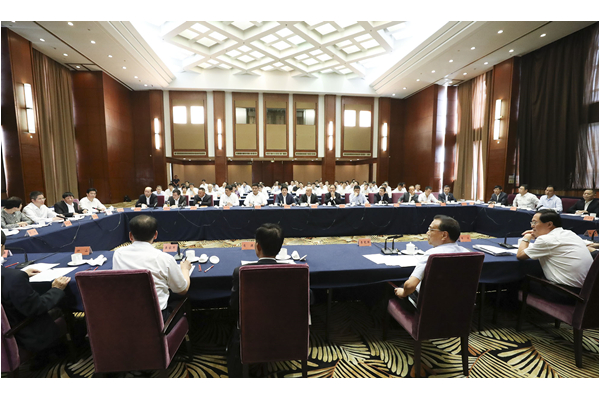 The Premier then encouraged entrepreneurs to talk about troubles they encountered, and responded to every issue, before asking heads of related departments to take notes of them and make solutions.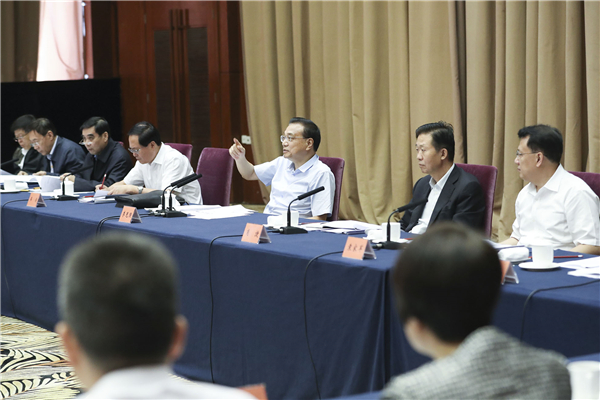 In the next stage, greater efforts will be made to further push administrative reform and tax and fee reduction, the Premier said.
Administrative reform is to deepen the reform of streamlining administration, delegating powers and improving regulations and services in an aim to lower institutional costs, he added. A tax cut is to simplify value-added tax (VAT) rate and study VAT rate reduction. Fee reduction is to decrease rightful charges, punish arbitrary charges and continue to lower various enterprises' costs, such as logistics and electricity costs.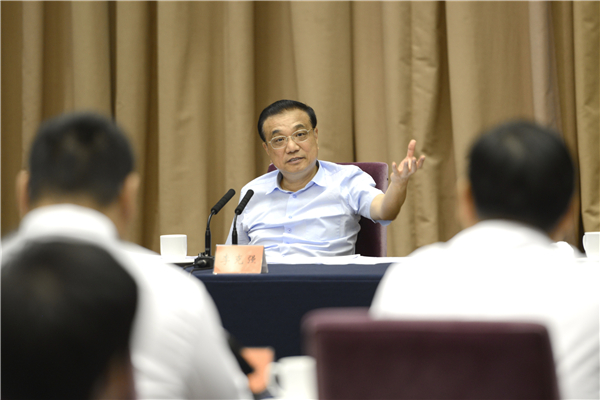 The 40-year-old reform and opening-up is a process of deepening marketization, Premier Li said. The Third Plenary Session of the 18th Central Committee of Communist Party of China clearly stated that the market should play a decisive role in allocating resources, while the government should provide better service.
Efforts should be made to further deepen reform, expand opening-up, and accelerate the creation of a business environment featuring marketization, legalization and internationalization, Premier Li said.