Premier Li Keqiang and the visiting Japanese Prime Minister Shinzo Abe attended the first forum on China-Japan third-party cooperation in Beijing, Oct 26.
In his speech, Premier Li said pragmatic cooperation is the ballast as well as propeller of the bilateral relations.
"During my visit to Japan this May, Prime Minister Abe and I reached consensus on our cooperation in third-party markets," he said, adding that the two sides already have a number of successful cases in the field.
At the forum, more than 50 cooperation agreements were reached between local governments, financial institutions, and enterprises from the two sides, with the total amount exceeding $18 billion.
This fully demonstrated the huge potential and bright prospects of third-market cooperation between the two nations, and it will become a new pillar for the pragmatic cooperation between China and Japan, Premier Li said.
The two countries, he added, have also established a dialogue mechanism on innovation, and cooperation on innovation needs a bigger market, which in turn will drive more cooperation.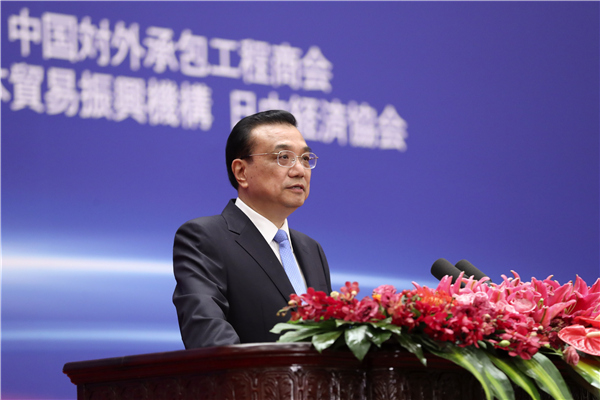 As a huge global market, China will firmly expand opening-up, promote fair supervision, and protect intellectual property rights, to build a market-oriented, law-based, and international business environment, the Premier said.
Premier Li extended his welcome to Japanese enterprises as China is further opens its market. "We are also willing to strengthen financial cooperation through currency swaps, to provide support to enterprises from both sides," he said.
China is the largest developing nation, Premier Li said, and developing economy and improving livelihood are still the top priority of the government.
According to the Premier, the fundamentals of China' economy remain unchanged, and the accelerating transformation to new growth momentums will provide more opportunities for bilateral ties.
"I hope the business sectors of China and Japan could work together to expand cooperation for more achievements," Premier Li said.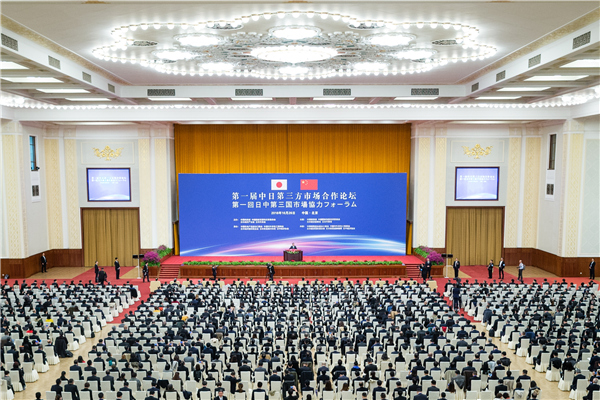 Abe said China and Japan have a long history and tradition of cooperation. Facing various regional and global issues, the two nations should work together with coordinated efforts when addressing these issues.
He said Japan shares a same stand in adhering to open, transparent, and market-oriented principles, and is willing to work with China to conduct cooperation projects in compliance with local and international rules.
This will achieve win-win results and contribute to regional and world development, he said.
State Councilor Wang Yi and Head of the National Development and Reform Commission He Lifeng attended the forum along with over 1,500 guests from all walks of life.