The leading group for reform of scientific and technological systems held their first general meeting on Dec 6.
Premier Li Keqiang, who is also the head of the group, chaired the meeting, which discussed the national strategic plan for scientific and technological development, innovation cooperation, and greater autonomy for research institutes and personnel.
Vice-Premier Han Zheng also attended.
Premier Li said that innovation is vital for a country's future and fate, pointing to the technological breakthroughs made over recent years and the economic impetus they brought.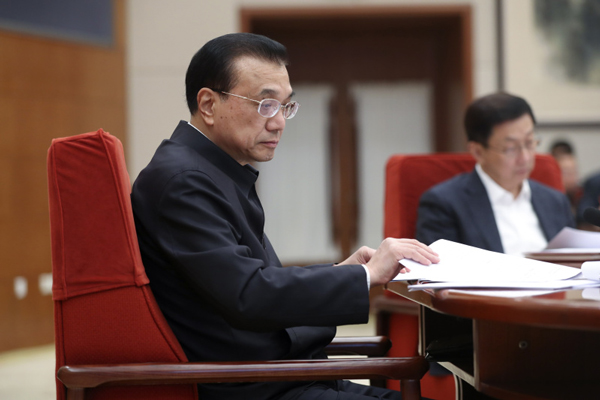 The world is undergoing a new industrial revolution, and China is transforming economically, said the Premier. Facing opportunities, difficulties and challenges, China should make greater efforts to innovate using its abundant human resources and huge market, he said.
China's technological innovation strategy should be better integrated into the overall development of the country, said the Premier.
The country should focus on making breakthroughs in key technologies, fostering new growth drivers and promoting technology-economy integration, he said.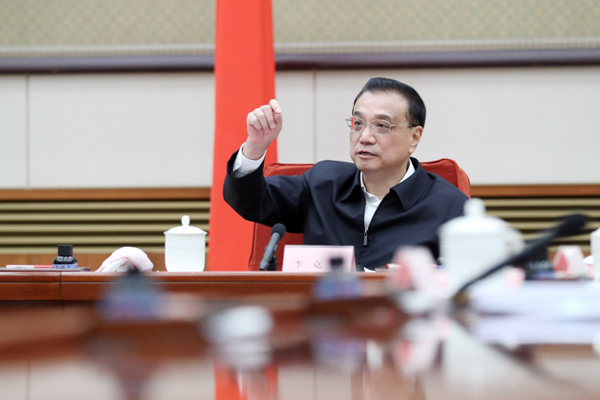 The Premier called for long-term and consistent support for basic research. Enterprises and private entities should be encouraged to increase investment in this field.
Leading enterprises will be supported to head up major science and technology programs, expand international innovation channels, and speed up the commercialization of new breakthroughs and innovations, said the Premier.
Premier Li also called for the development of shared science and technology resources, new research and development institutions, and industrial internet of things platforms.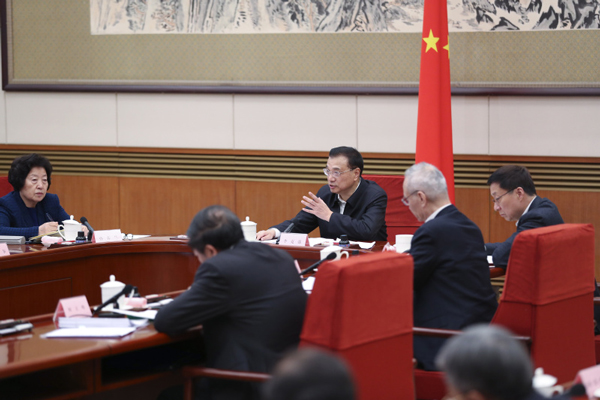 Premier Li called for a deepening of system reform through the protection of intellectual property rights and the granting of more respect to researcher personnel. Policies that grant more autonomy to research institutions and incentivize innovative activities should be implemented, he said.
More opportunities should be created for young people, who should be encouraged into research and study, the Premier said, adding that an honest, rigorous, and practical-minded academic atmosphere should be built.
Premier Li asked all departments of the leading group to plan reform measures, implement existing policies and facilitate key projects, all with the aim of building an innovative nation.
Vice-Premiers Sun Chunlan and Liu He also attended the meeting.