The State Council's second plenary meeting, chaired by Premier Li Keqiang in Beijing on Jan 14, discussed drafts of the government work report, which will be sent to provinces and departments of the central government for comment and advice. The final version will be submitted at the Second Session of the 13th National People's Congress (NPC).
Delivering the government work report to the NPC is the legal obligation of the State Council, and the government needs advice from all sectors to further improve its work, according to Premier Li.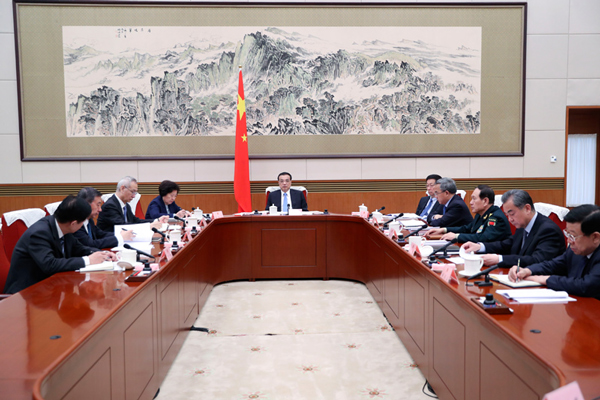 Despite complex domestic and international situations last year, major targets have been reached in the country's major economic and social development. A steady economy has been secured, with relatively full employment, and people's livelihoods have been further enhanced.
While applauding the achievement, the Premier called for awareness of the challenges and difficulties in economic and social development.
Premier Li said that facing a more complicated development situation this year with more challenges and bigger economic downward pressure, the government will have a tough job ahead.
He urged the government to make overall arrangements in ensuring steady growth, advancing reform, making structural adjustments, improving people's livelihood and guarding against risks. He also stressed making innovations in and refining macro regulation, making precise efforts through ranged-based and targeted regulation, inspiring market vitality by reform and opening-up and withstanding the downward pressure with market vitality, and maintaining the economic running at an appropriate range.
The Premier asked for further improvements in the business environment, acceleration of the development and growth of new growth drivers, focus on priorities and making up shortages, cultivating and expanding the domestic market, promoting industrial and regional coordinated development and exploring more development potential.
He also called for ensuring and improving people's livelihoods, and advancing high-quality development to lay a decisive foundation for building a moderately prosperous society in all respects.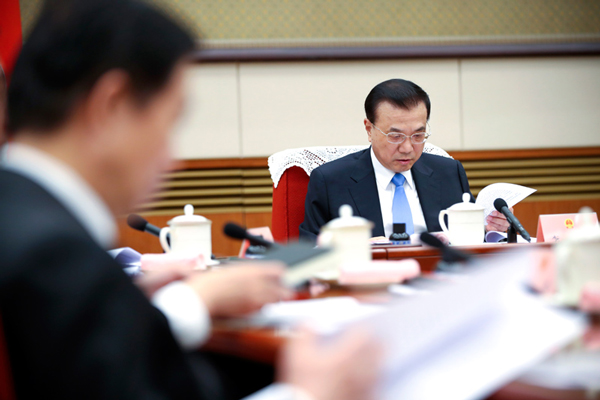 The Premier urged State Council departments and local governments to put existing policies in place as quickly as possible, especially those that benefit enterprises and meet people's pressing needs, and to boost market confidence, thus laying a solid foundation for the first quarter, as well as the economic and social development of the whole year.
He also urged economic regulation and market supervision be ensured, basic living allowances for people with financial difficulties be secured, migrant workers' back wages be paid, and that accidents be prevented during the Spring Festival holidays.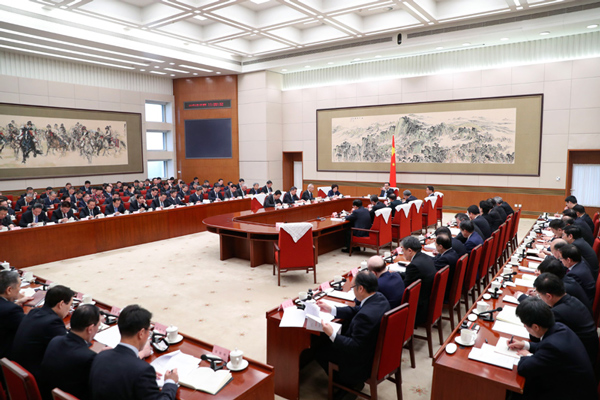 Vice-Premiers Han Zheng, Sun Chunlan, Hu Chunhua and Liu He, State Councilors Wei Fenghe, Wang Yong, Wang Yi, Xiao Jie and Zhao Kezhi, and others in the State Council also attended the meeting.