Premier Li Keqiang made an inspection tour to Ulaanqab city of Inner Mongolia autonomous region on Feb 1-2.
Premier Li, a member of the Standing Committee of the CPC Central Committee Political Bureau, stressed putting policies in place, deepening reform and opening-up, promoting economic and social development, and tackling livelihood issues, during the inspection.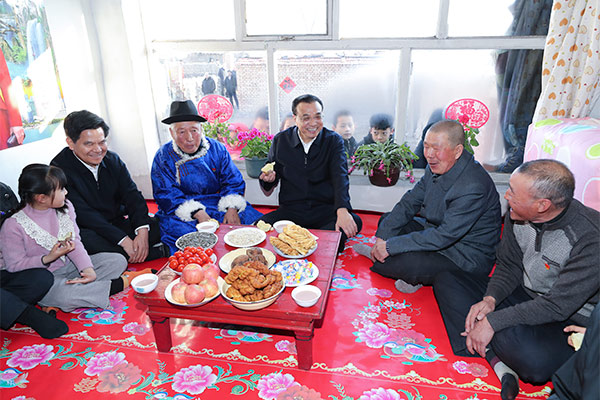 At Shierzhou village, Sanchakou township, Premier Li brought gifts and extended best wishes to poor families. He chatted with villagers and tasted local roast potatoes, remarking that the potatoes were good. Efforts should be made to support potato plantings in this area to lift villagers out of poverty, the Premier added.
After hearing that it was difficult to find jobs because of teaching certificate requirements, Premier Li said related departments should cut unreasonable requirements for teaching certificates and try to create a better employment environment for graduates majoring in kindergarten teaching.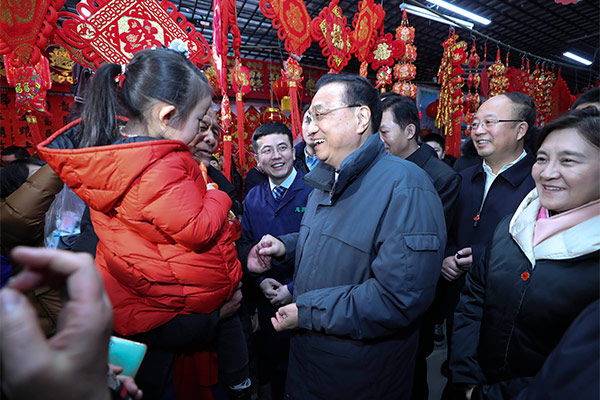 The Premier also paid a visit to a flourishing local farmers' produce market and wished them good business. Knowing that sales of mutton and beef declined since the prices increased, he said it reflected that people were sensitive to prices, and work should be done to help personal incomes grow faster than the price of goods.
Premier Li asked about taxations, and booth owners answered they had received tax cuts. He said the government should carry out preferential tax policies and enterprises should provide safe and high-quality products.
The Premier also talked to customers shopping for the upcoming Spring Festival, and asked about pensions and kindergartens. He said that the government would support both public and private kindergartens as long as parents approved of them.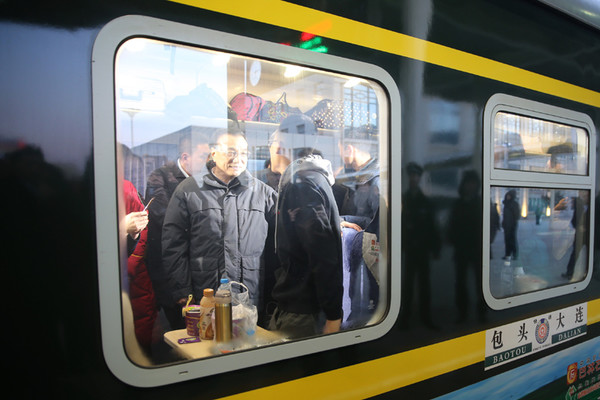 At Jining South Railway Station, Premier Li boarded a green train to inspect railway operations for the Spring Festival travel rush. The travelers were delighted by the Premier's surprise visit. Premier Li specifically asked migrant workers onboard whether they had been fully paid or had any difficulty in finding jobs after the holiday.
Having been informed that the train, with stops at 26 stations, would run for over 30 hours, Premier Li said that even with the continuous development of high-speed trains, green trains that offer low-priced tickets and stop at every station on their route are still needed to meet people's diversified travel needs.
The Premier also heard about Inner Mongolia's high-speed train development plan, and asked related authorities to provide support to drive regional coordinated development and improve people's welfare.
During his visit to a shantytown north of Wolong Mountain in Ulaanqab, the Premier heard strong wishes for house renovations from residents living there. Premier Li said priority should be given to meet people's urgent housing needs. Government and residents should make joint efforts to speed up the renovation of shantytowns to allow more people with housing difficulties to live in comfortable and safe new homes.
The Premier also asked local officials to check the implementation of medical insurance and subsistence allowances for shantytown residents to ensure their basic living conditions.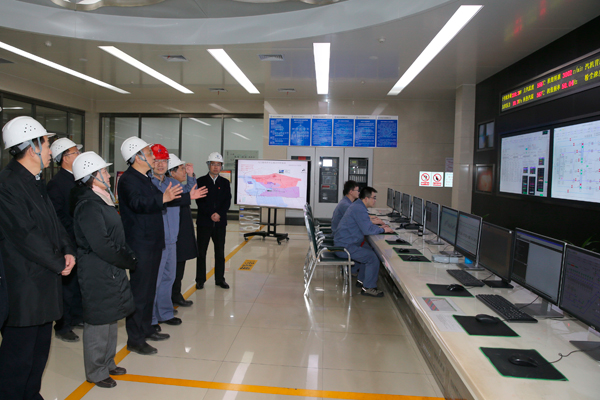 The Premier also made a special trip to Jingning Thermal Power Co to learn about the local heating supply, stressing that heating supply is a basic life necessity in the winter in North China. He thanked staff members for their hard work during the Spring Festival holiday and encouraged them to maintain a safe and stable heating supply.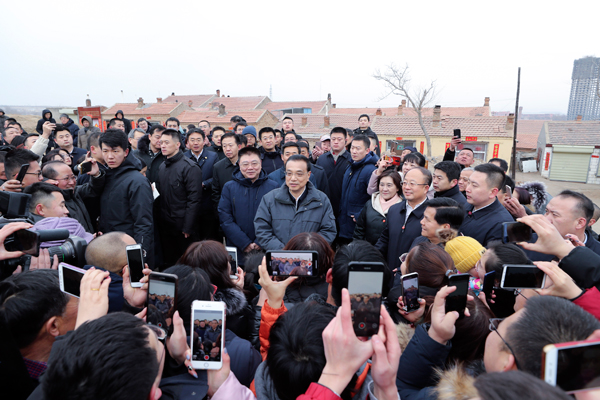 Premier Li commended the economic and social development of Inner Mongolia and expressed hopes that the autonomous region could make all-out efforts to develop the economy, eliminate poverty and uphold national unity, and continue to make new achievements.
State Councilor Xiao Jie and Director of the National Development and Reform Commission He Lifeng also took part in the inspection.