Premier Li Keqiang pledged to continuously improve people's well-being in the process of developing the Chinese economy and to put focus on the key areas and major difficulties faced by the people during a meeting with the press on March 15.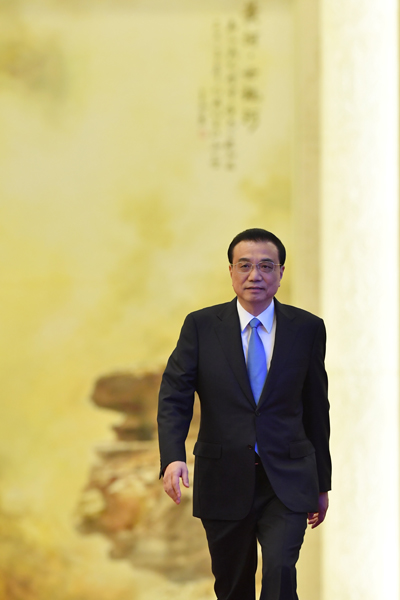 Provide public rental housing units for free to certain private operators
According to Premier Li, to address issues related to aged and child care, the government needs to provide policy support. For example, the government may provide public rental housing units for free to private operators as venues of facilities for providing assisted meals, assisted mobility, day care, rehabilitation, and even open senior colleges.
The government also may provide tax exemption or tax-free treatment for these service providers in terms of their expenses for water, electricity and natural gas, he added.
The main job of community-level officials and competent departments is to ensure fair market access and enhance oversight so that these services will be both safe and reliable, and those who break the rules will be driven out of the market, the Premier said.
"In this way, we will be able to keep our senior citizens, our children and all families reassured," he said.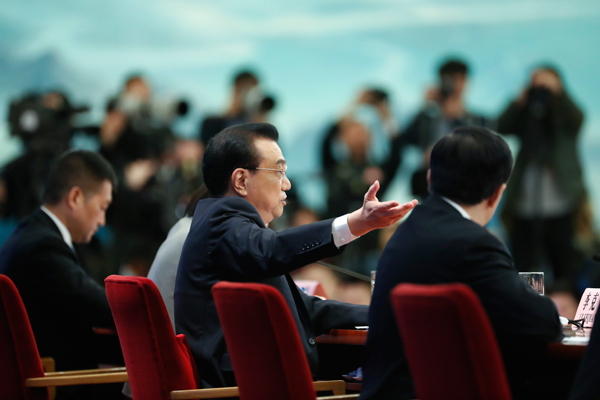 Provide more policy support for those companies that hire more
The status of the jobs-first policy is elevated to a macro policy with the fiscal policy and monetary policy this year for the first time, Premier Li said, adding that the tax cuts under the fiscal policy, as well as cutting real interest rates under the monetary policy, are all designed to ensure employment.
Efforts will be made to apply a combination of measures, including promoting employment for key groups of people, like college graduates, demobilized military personnel and laid-off workers, the Premier said.
To make sure there will be no zero employment families, the government will provide more policy support for those companies that hire more, while expanding the platforms to encourage business startups and innovation as a way to generate more jobs, he added.
The Premier also stressed that rural migrant workers must be treated with kindness, vowing to ensure that they will not only find jobs but also get paid for their work.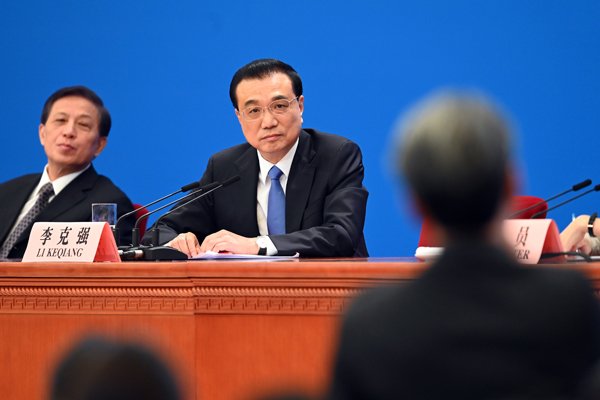 Lower the payout threshold and raise the reimbursement rate
This year the government plans to do its utmost in taking two major steps, Premier Li said. First, it will make outpatient drugs for chronic diseases, like high blood pressure and diabetes, reimbursable, and set the reimbursement rate at 50 percent.
Second, when it comes to the serious illness insurance plan, which already covers nearly 1.4 billion people, the government will lower the payout threshold and raise the reimbursement rate so that this can truly produce amplifying effects to benefit as many people as possible.
"The government and private entities must work together in this respect to meet people's health needs," he said, "Without health, there would be no happy life for our people."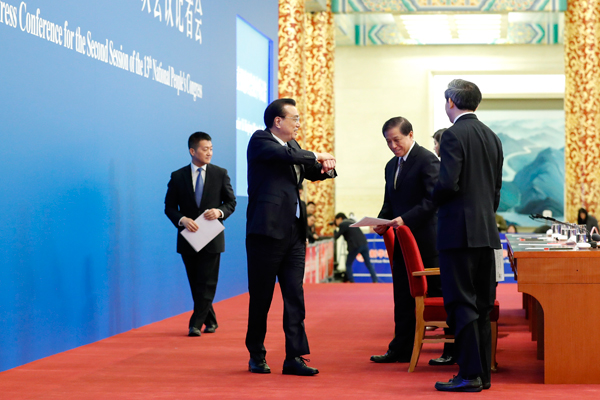 Concerning the question as to whether there would be a three-day national holiday for the May 1 Labor Day this year, Premier Li said, "We would ask relevant departments to study this expeditiously, taking full account of the views of the general public."