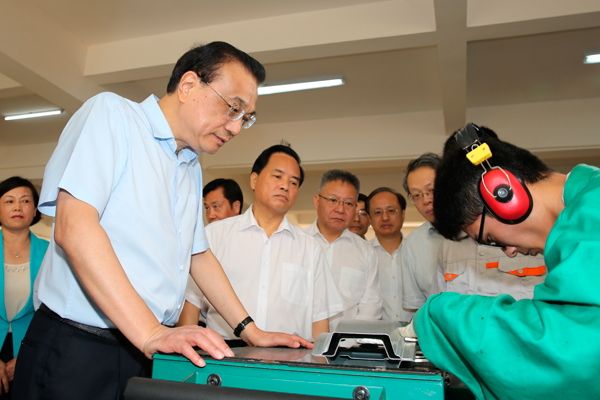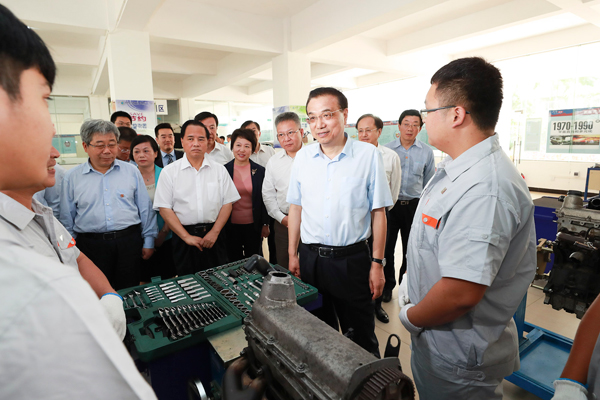 Premier Li Keqiang on March 27 paid a visit to the Hainan College of Economics and Business during his inspection tour in South China's Hainan province.
According to the Government Work Report this year, the vocational college entrance examination system should be improved, and the enrollment will be expanded by one million students.
The Premier asked about the enrollment expansion plan, teaching staff and graduates' incomes, and talked to students maintaining engines and operating sheet metal at the training workshop.
He also encouraged students to grow into talent with excellent technical skills and to stick to the professional and craftsman spirit.