Premier Li Keqiang delivered a speech at the Boao Forum for Asia annual conference on March 28, introducing a round of preferential policies conducive to the expansion of financial market opening.
The proposed Foreign Investment Law, the Premier said, will play a significant role in establishing a law-based, international, and convenient business environment.
The Chinese government has set about enacting related regulations to underpin the Foreign Investment Law, with concrete rules. And the overall preparation campaign will be rounded out by the end of 2019, in a bid to implement the law on Jan 1, 2020.
China will stick to reform, opening-up, and a neutral stance on competition. In the meantime, any rules or regulations that go against the Foreign Investment Law should be amended or annulled.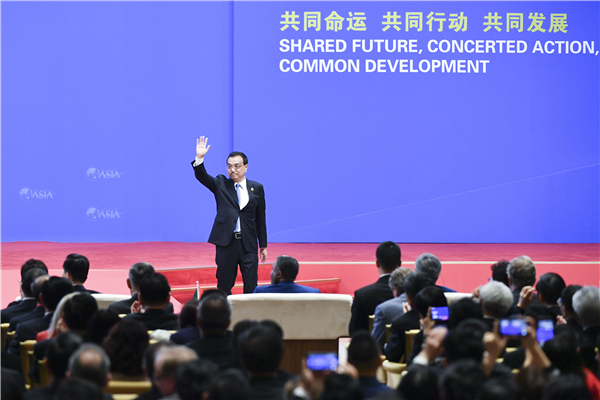 China will continue with the expansion of its financial market opening for foreign investment, allowing the management mode of pre-establishment national treatment (PENT) with a negative list to come into full play.
The negative lists for foreign investment will greet a new amendment by the end of June, along with a guiding list of industries calling for active participation from foreign investors. Modern service sectors featuring medical institutions and education, transportation sectors, infrastructure and more will open to foreign investment.
Enterprises of all types of ownerships will receive equal treatment and compete on a level playing field. And costs for customs services will be substantially reduced, with customs clearance taking less time, Premier Li said.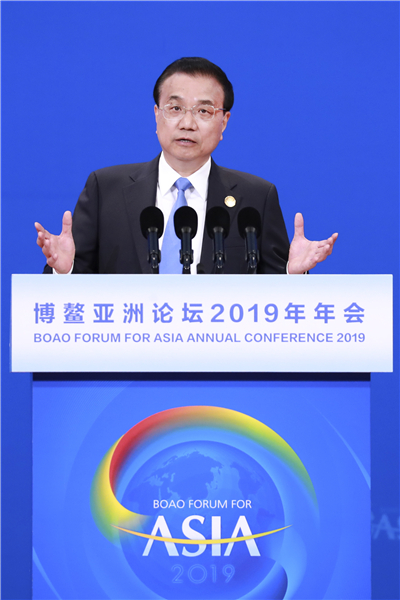 China will protect the legal rights of enterprises across the board, whatever their ownership structure. And China will unswervingly safeguard intellectual property rights, with an amendment on the Patent Law under deliberation.
Harsher compensations for property rights violations will be taken into account. And forcible technology transferring will be banned, the Premier said.
Further improvements will be made in the complaint mechanism for foreign enterprises. Meanwhile, a widely accessible channel for coordination between the government and foreign enterprises will become an efficient platform to safeguard their legal rights.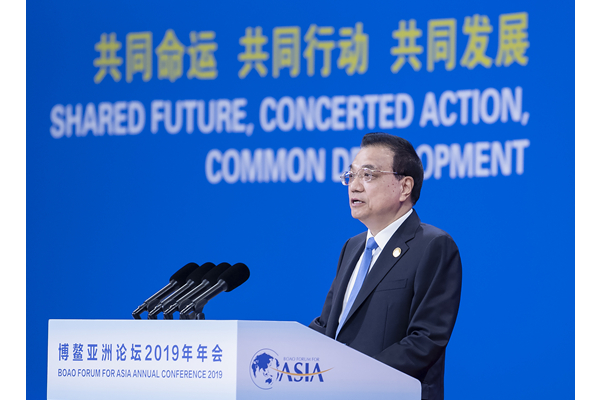 China's finance industry will continue to open up, with an all-around market access expanding to the sectors of banking, bond, and insurance. And the business scope of foreign banks will also see considerable expansion.
Foreign investors will be encouraged to establish investment-oriented startups with more favorable policies offering support.
The bond market, the Premier said, will continue to open up, with improved policies conducive to overseas investment and transactions of Chinese bonds.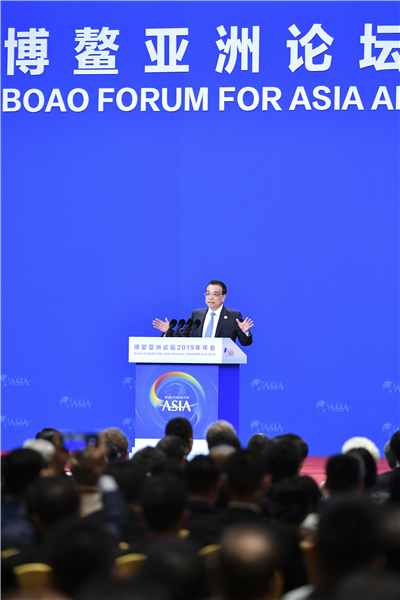 Playing a significant role in the process of China's opening-up, enterprises established by entrepreneurs from Hong Kong, Macao, and Taiwan will continue to enjoy preferential status.
More opportunities will come to the fore for these enterprises, highlighting wider market access to industries including finance, professional services, and high-end manufacturing, among others.
Additionally, measures conducive to the exchange of talent and production factors between the mainland and Hong Kong, Macao, and Taiwan will continue to come into play, in a bid to form a positive environment for investment.