BEIJING — Premier Li Keqiang on April 25 met with Hungarian Prime Minister Viktor Orban, who arrived in Beijing for the Second Belt and Road Forum for International Cooperation.
China-Hungary relations maintain healthy and stable development, Premier Li said, adding that the two countries have achieved fruitful cooperation outcomes in traditional economic sectors, and enjoyed broad prospects for cooperation in new forms of industry and new economy.
China is willing to align the Belt and Road Initiative with development strategies of Hungary, follow the principle of extensive consultation, joint contribution and shared benefits, and seek mutual benefits, Premier Li said.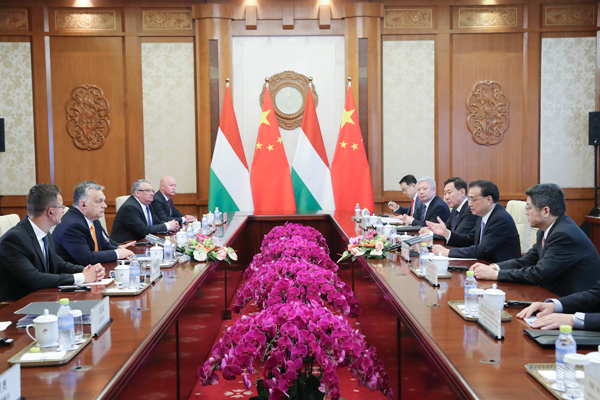 He said China would work with Hungary to promote the financing of projects and ensure that the process of construction will comply with international standards as well as the principle of openness and transparency.
China stands ready to work with Hungary to enhance relations between China and central and eastern European countries as well as China-EU relations, Premier Li said.
Orban said he appreciates the positive role China has played in promoting the modernization of Hungary, and welcomed Chinese businesses to expand investment in Hungary.
Hungary will continue to actively participate in the joint building of the Belt and Road, he said.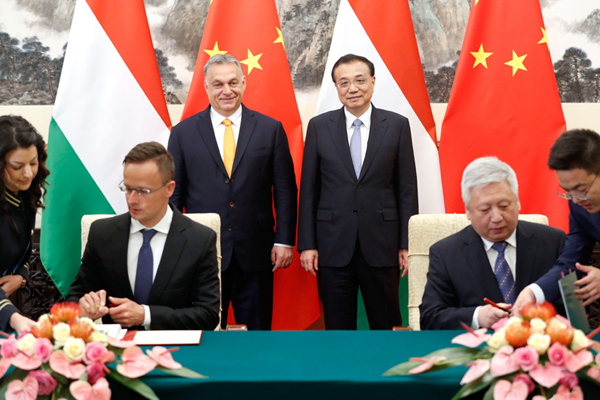 The two leaders witnessed the signing of bilateral cooperation documents after the meeting.