Premier Li Keqiang on May 10 presided over a symposium on cutting taxes and costs.
Vice-Premier Han Zheng also attended the event.
Attendees of the symposium, representatives of a string of enterprises, unanimously said that the new round of tax and fee cuts went beyond their expectations.
The implementation of these policies facilitated increased research, development, and employment, they said.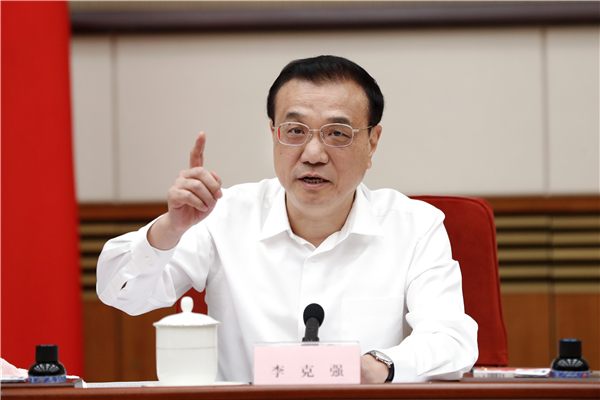 Premier Li required departments concerned to work on suggestions submitted by entrepreneurial representatives on alleviating the burden on enterprises.
The implementation of larger-scale tax and fee cuts, the Premier said, are significant decisions made by the Party and the State Council, which effectively enhanced market entities' confidence and greatly helped the steady development of China's economy.
Against the backdrop of increasing global uncertainties, China's economy is faced with downward pressure. China should stand firm and tactically tackle these difficulties, the Premier said.
Departments concerned should carry out the decisions made by the Central Economic Work Conference and the Government Work Report with efficacy and further stabilize employment, finance, foreign trade, investment, and expectations for economic development.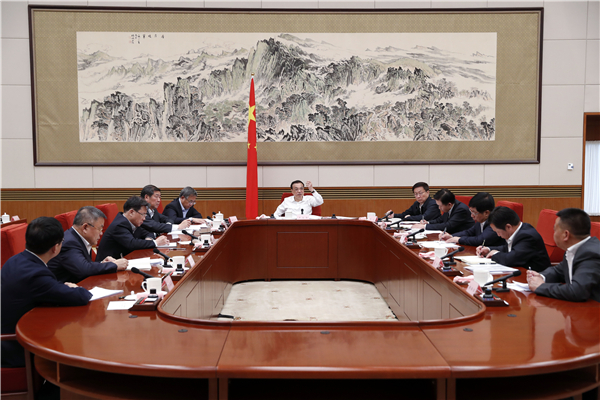 Premier Li said the large-scale tax and fee reduction is a key measure to optimize the business climate and inspire market vitality.
It is conducive to stable growth and employment, and enables enterprises to innovate more and increase their competitiveness, he said.
As a key task for the year, the tax and fee cuts, in return, will expand the tax source and empower the economy, Premier Li said.
He said this year's tax and fee cuts are part of a series of comprehensive policies, and urged the departments involved to implement cuts in value-added tax, tax preferential policies for small and micro enterprises, reform in individual income tax, and the tax cut in social insurance contribution rates.
Related departments should guarantee an obvious tax cut in the manufacturing industry, keep a close eye on tax burdens in the construction industry, and ensure that all industries see their taxes go down, especially for small and micro enterprises, said the Premier.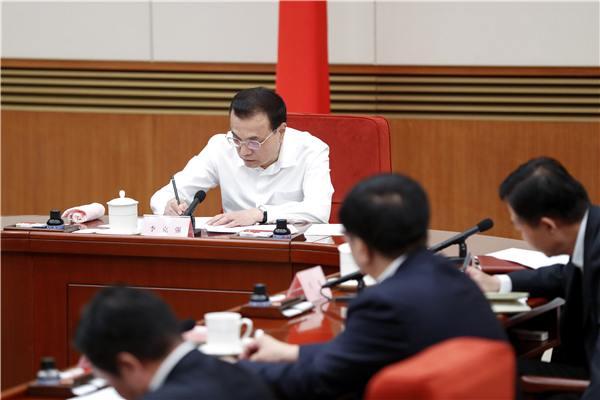 He urged the departments to solve problems reported by enterprises during implementation, and avoid charging extra fees.
After tax reduction, enterprises should not force upstream firms to lower products' prices against previous contracts, said the Premier, adding that government departments and State-owned enterprises should increase their efforts in clearing defaults in payment, so as to not reduce the effect of tax cuts and fee reductions.
In addition to tax and fee cuts, more measures should be rolled out to deepen reform and opening-up, encourage innovation and entrepreneurship, and promote fair competition, Premier Li said.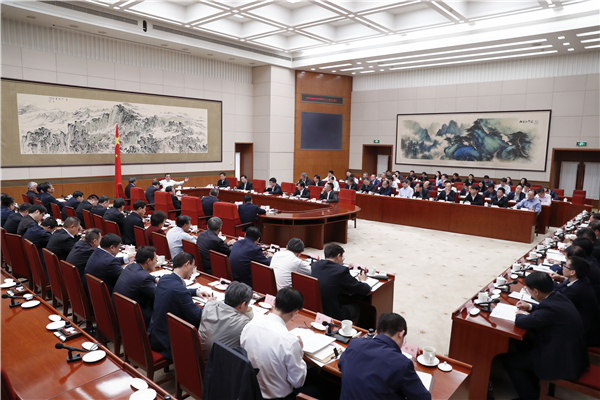 He also urged enterprises to raise their competitiveness, employment, and risk-prevention ability with these policy incentives, contributing their share to China's economic resilience and high-quality development.
Vice-Premier Hu Chunhua, State Councilor and Secretary-General of the State Council Xiao Jie, and head of the National Development and Reform Commission He Lifeng also attended the symposium.