Premier Li Keqiang gave a speech at the 2019 Mass Entrepreneurship and Innovation Week in Hangzhou on June 13, calling for further boosting mass entrepreneurship and innovation to better stabilize employment and strengthen new growth impetus.
Premier Li said that he is delighted to see a large number of enthusiastic entrepreneurs emerging to create innovative products, which demonstrates the vitality of mass entrepreneurship and innovation.
The essence of mass entrepreneurship and innovation is to unleash and develop productive forces through reform, in order to mobilize the enthusiasm of hundreds of millions of market players, stimulate social creativity, and unleash every citizen's potential, the Premier said.
China's economy remains resilient in the face of a complex and severe domestic and international situation, because of the hard work and creativity of nearly 1.4 billion Chinese people, he said.
Mass entrepreneurship and innovation is also an important supporting factor, which helps to withstand downward pressures on the economy and maintain a generally good momentum for China's economy by stimulating market players' vitality and social creativity, Premier Li added.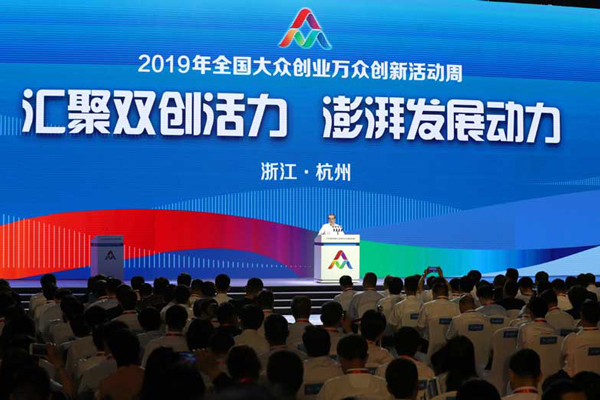 Mass entrepreneurship and innovation has offered large employment to China's abundant human resources, especially for young people, which is conducive to reaching almost full employment, the Premier said.
He urged government at all levels to deepen reforms to streamline administration, delegate powers, improve regulation and services, and optimize the business environment, as well as to implement larger-scale tax and fee reductions, so that entrepreneurs and innovators can compete in a fair environment according to market rules, he added.
The Premier said that mass entrepreneurship and innovation is a crucial factor in innovative development. China must speed up the replacement of old growth drivers with new ones to boost the economy, and in this regard mass entrepreneurship and innovation is helpful in creating a powerful source of talent and promoting new growth drivers.
Venture capital investment should also be encouraged to fuel mass entrepreneurship and innovation. Moreover, this initiative can provide platforms for grassroots entrepreneurs, support them in achieving life's value through hard work and creating social fortunes, the Premier said, adding that it also will help create equal opportunities and bolster a prosperous market.
The Premier asked for improvements in the quality of mass entrepreneurship and innovation, and called on innovators and entrepreneurs to uphold the entrepreneurial spirit, craftsmanship and professionalism.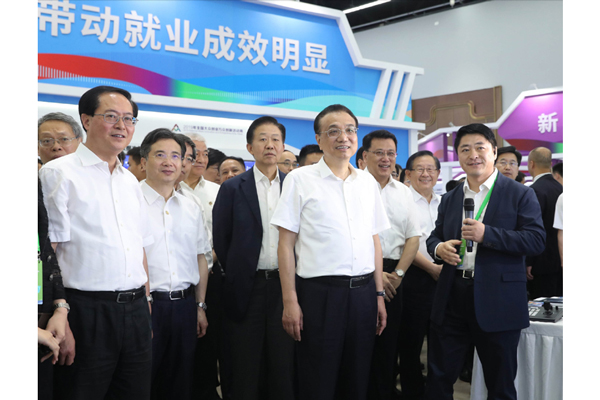 At an exhibition with the theme of mass entrepreneurship and innovation, Premier Li saw some of the outstanding results from college students' innovation and entrepreneurship competition, learned about achievements in digitalized manufacturing, industrialized silkworm breeding with artificial fodders, biological medicines, among others.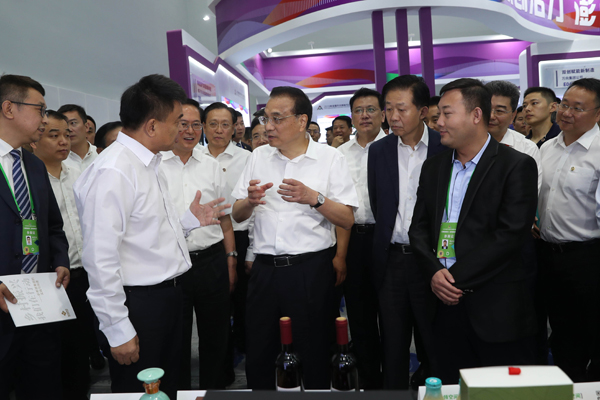 He said China will carry forward the innovation-driven development strategy to push the country go ahead and create a better life for the people.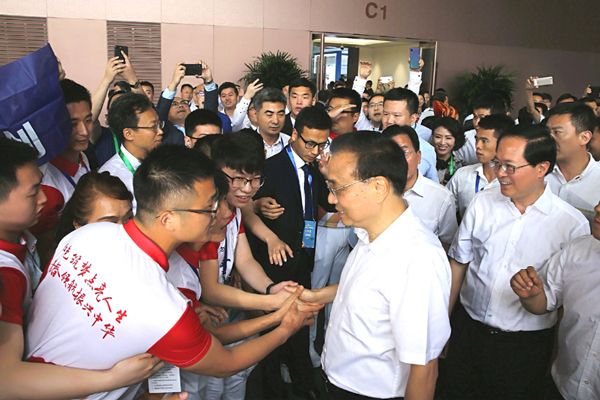 State Councilor Xiao Jie was also in attendance.