Premier Li Keqiang inspected Hangzhou in East China's Zhejiang province from June 12 to 13.
At a local community, the Premier looked at elderly care, child care and home-based elderly care programs. He said there is a huge need for home-based and community-based elderly care services, so the government must provide more support and introduce private actors to increase the supply of such services, giving the elderly a comfortable, healthy and happy life and the young people confidence.
He also urged the development of other services concerning people's livelihoods, such as child care, housekeeping and medical assistance.
The elders in the community told the Premier that the living environment here has become much better after renovation, and they hope that elevators can be installed in old buildings.
The Premier responded that renovating old residential communities and developing its community services are not only livelihood projects, but also important starting points for cultivating the domestic market to expand domestic demand, which will not only promote effective investment, but also increase consumption and create jobs. He stressed more efforts should be put into this field.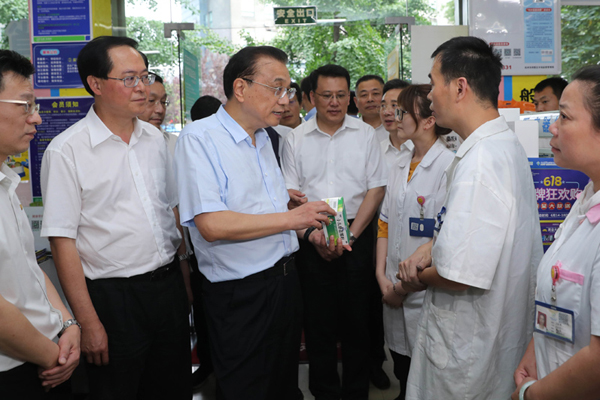 Premier Li walked into a drugstore and asked about the price and supply of medicines for children and emergency treatment.
After being told by staff that some domestic emergency treatment medicines are out of stock, and the price of similar imported drugs is high, the Premier urged relevant authorities to take measures to ensure the supply of commonly used medicines and emergency treatment medicines while keeping their prices steady.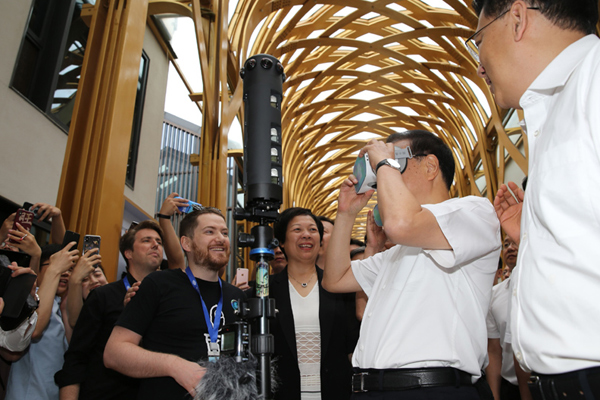 Premier Li then visited the Dream Town — Hangzhou's incubation center for internet startups, and heard a report about mass entrepreneurship and innovation.
After examining some innovations such as artificial intelligence products, drones for medical delivery and remote-controlled equipment for water rescue, the Premier said that every piece of data on the development of the town reflects the wonderful entrepreneurial stories, and mass entrepreneurship and innovation has transformed the old town into a new platform for entrepreneurial innovation.
He said he hopes more such towns will emerge nationwide to promote employment and innovation.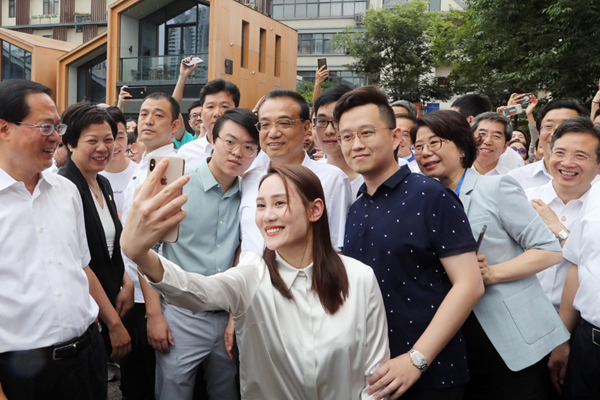 The Premier then visited the city's administrative service center and learned about changes brought by the administrative reform. He asked people's feelings about the administrative services, and said that the reform has provided convenience to enterprises and the citizens, saving them energy and time to create fortunes and enjoy life.
China will improve the online platform covering all the administrative service items, allowing "clicking" to replace "running", the Premier said.
After listening to the introduction about Zhejiang's public credit information platform, he said the market economy also is a credit economy. Enterprises' credit should be taken as a reference for governments to improve supervision and markets' to conduct transactions, so honest operators will enjoy more convenience while dishonest ones will have a harder time.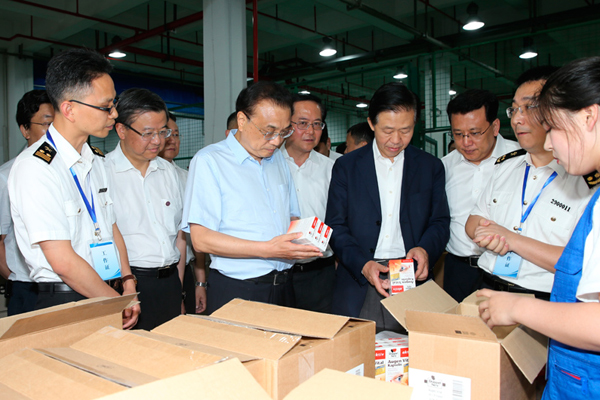 Hangzhou is the first comprehensive cross-border e-commerce pilot zone approved by the State Council. Local officials said the cross-border e-commerce has developed rapidly in recent years, and through buying from and selling to the globe, it has played an important role in increasing trade and upgrading consumption.
Premier Li said cross-border e-commerce is an important trend of international trade, which will motivate more companies to participate in international trade, benefit the coordinated development of companies, as well as facilitate domestic manufacturing upgrade and brand growth.
The Premier urged related authorities to improve policies and supervision to support the development of cross-border e-commerce.
He acknowledged Zhejiang's achievements in economic and social development, and encouraged the province to keep advancing in reform and opening-up, boosting innovation and improving people's lives.
State Councilor Xiao Jie accompanied Premier Li on the inspection tour.