Premier Li Keqiang met with Maria Fernanda Espinosa Garces, president of the United Nations General Assembly on June 17 in Beijing.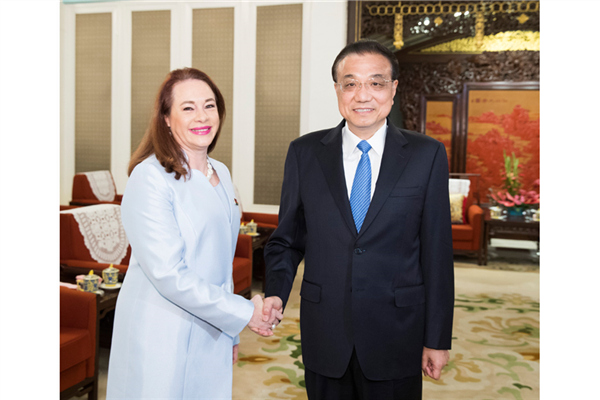 Premier Li highly values the significant part played by the United Nations in upholding placid international status and global development.
Against the backdrop of the current complicated international situation, the Premier said, the whole world is faced with challenges coming to the fore with relentless momentum.
Nations across the board should tackle issues through negotiations, jointly safeguard the status and role played by the United Nations, stick to international protocols and justice under the principle of the Charter of the United Nations, and rise to challenges together, in a bid to realize win-win blueprints.
China, Premier Li said, as one of the UN's original members and a permanent member of the UN Security Council, is the largest developing country in the world.
China will continue to safeguard the international system with the UN at the core, uphold bilateralism and the international order based on international laws, undertake international obligations, and fulfill its fair share in maintaining the long-term peace, development, and prosperity of human society to facilitate the construction of a community with a shared future for mankind.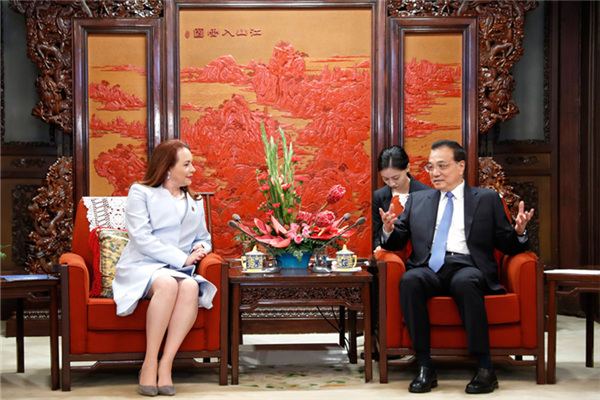 Espinosa said that she has been engaging in desirable communications with China since she took office. The UN is willing to uphold bilateralism and the ordered international system with all parties involved, and bring blessings to the whole of mankind.
Wang Yi, state councilor and minister of foreign affairs, also attended the meeting.