Cutting red tape and improving administrative services are significant measures in dealing with the relationship between the government and the market, Premier Li Keqiang said at a teleconference on furthering administrative reform and optimizing the business environment.
The conference was presided over by Vice-Premier Han Zheng on June 25.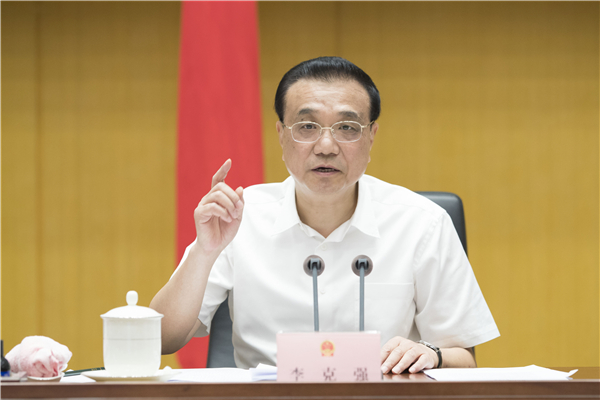 Premier Li said administrative reform in recent years has bolstered employment, raised new growth forces, and advanced the economy in stability. As profound changes are occurring in the international environment, China should improve itself in the face of challenges and push forward the reform and opening-up decisively.
Administrative reform and business environment improvement should be taken as important measures to stimulate vitality of market entities, enhance competitiveness, release market potential and withstand downward pressure.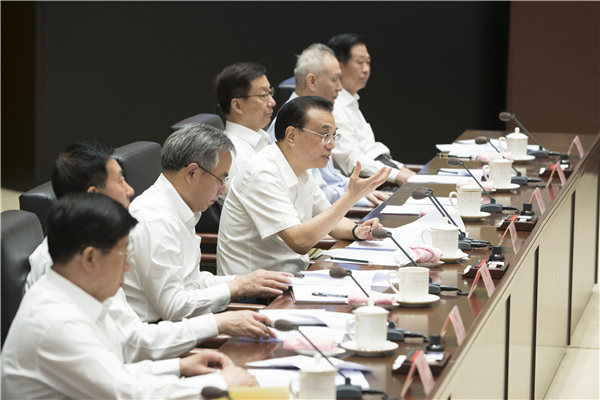 He emphasized that a market and law-based principle with respect to international practice should be followed in further reform on administration streamlining and optimization of business environment.
The moves, Premier Li said, would help break unreasonable institutional barriers, inspire market vitality and social innovation, and ensure an open, fair, and law-based environment for all market players with diversified ownership.
Meanwhile, the nation should connect with international trade and economic rules in its opening-up to improve competitiveness.
The conference called for moves to further streamline administration and improve government services, including shortening the negative list for market entry, separating business licenses and operating permits, cutting the time required for starting a business to within five days, and reforming the construction project approval mechanism.
This year, Premier Li said, the types of industrial production permits should be reduced by over half, and the central government should cancel or delegate to lower-level authorities more than 50 administrative approval items.
He added that more work will be done to refine institutionalized supervision to guide administrative management and law enforcement to make sure all market entities will be treated equally and fair competition be promoted.
Random checks will be conducted and the results be published, and credit supervisions are encouraged, he stressed. For new industries, inclusive and prudent supervision methods should be improved and promoted. Strict supervision should cover vaccines, medical drugs, special equipment and dangerous chemicals, among other items.
The government should try to provide more administrative services online, and apps and mobile payment should be promoted for public utilities, according to the conference.
Premier Li also called for efforts to renovate old buildings, and promote services in housekeeping, elderly care and daycare, and Internet Plus education and healthcare to improve people's lives and expand the domestic market.
At the same time, the formulation of laws and rules on improving the business environment should be sped up, he stressed.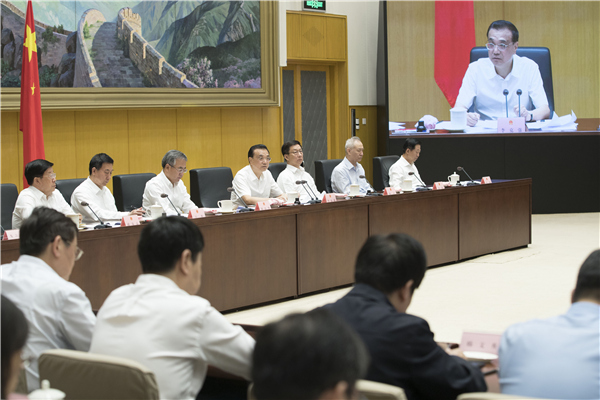 Vice-Premiers Hu Chunhua and Liu He, State Councilors Wang Yong, Xiao Jie, and Zhao Kezhi, and officials from General Office of the State Council, East China's Jiangsu province and Southwest China's Guizhou province attended the conference.