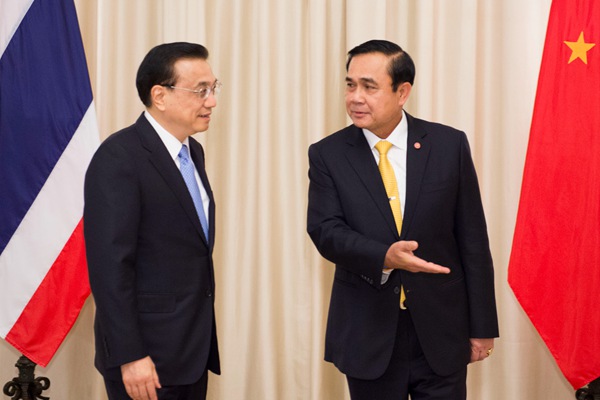 Premier Li Keqiang (L) meets with Thai Prime Minister Prayut Chan-o-cha in Bangkok, Thailand, on Dec 19, 2014.[Photo/Xinhua]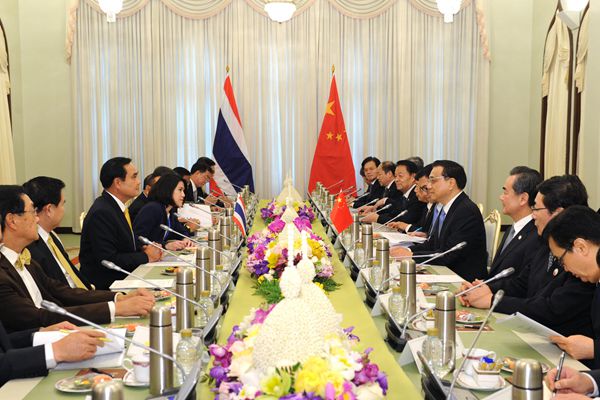 Premier Li Keqiang meets with Thai Prime Minister Prayut Chan-o-cha in Bangkok, Thailand, on Dec 19, 2014.[Photo/Xinhua]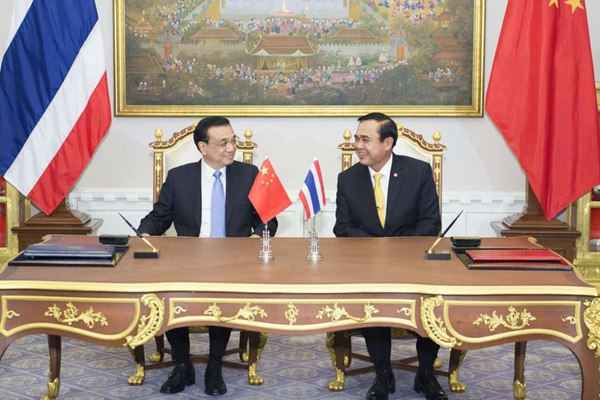 Premier Li Keqiang (L) and Thai Prime Minister Prayut Chan-o-cha witness the signing ceremony of a memorandum of understanding (MoU) on railway cooperation at the Thai Government House in Bangkok, Thailand, on Dec 19, 2014.[Photo/Xinhua]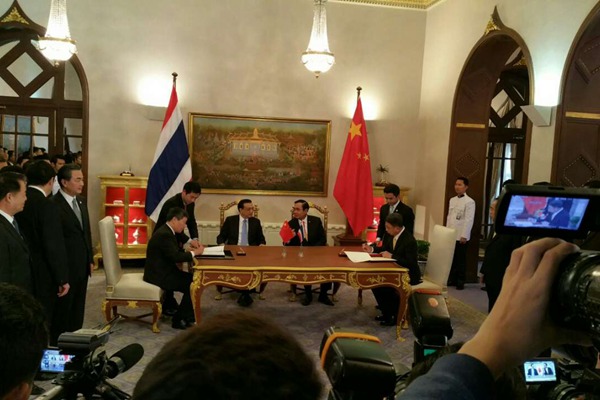 Premier Li Keqiang and Thai Prime Minister Prayut Chan-o-cha witness the signing ceremony of a memorandum of understanding (MoU) on railway cooperation at the Thai Government House in Bangkok, Thailand, on Dec 19, 2014.[Photo/Xinhua]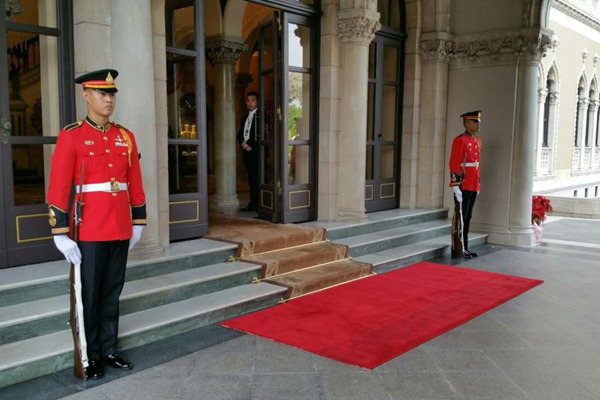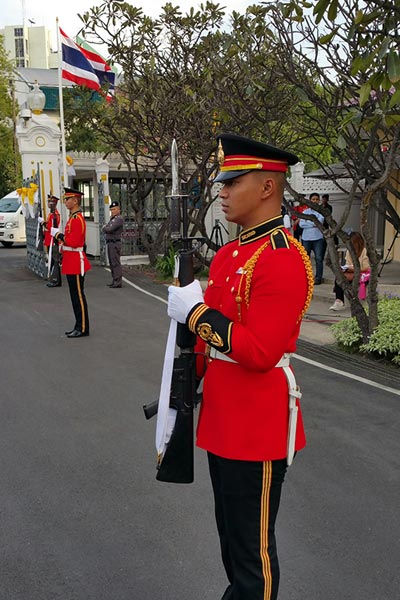 BANGKOK — China and Thailand signed a memorandum of understanding (MoU) on railway cooperation in Bangkok on Dec 19.
Following a bilateral meeting, Premier Li Keqiang and Thai Prime Minister Prayut Chan-o-cha witnessed the signing ceremony at the Thai Government House.
The MoU allows China to invest in two dual-track rail lines in Thailand that will span 734 km and 133 km respectively and connect northeast Thailand's Nong Khai province, Bangkok and eastern Rayong province.
The project is estimated to cost some $10.6 billion.
The two countries also signed another MoU on cooperation on agricultural products trade.