Premier Li Keqiang attended the fifth summit of the Greater Mekong Subregion (GMS) Economic Cooperation in Bangkok, Thailand on Dec 20.
Leaders from countries along the Mekong River including Laos, Vietnam, Myanmar, Thailand and Cambodia also attended the meeting.
The GMS Economic Cooperation Program was started in 1992. This year's summit is focused on issues including connectivity.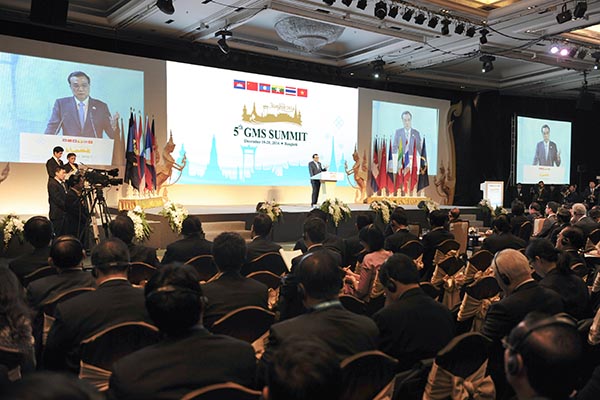 Premier Li Keqiang (C) delivers a speech at the opening ceremony of the fifth summit of the Greater Mekong Subregion (GMS) Economic Cooperation in Bangkok, Thailand, Dec 20, 2014.[Photo/english.gov.cn]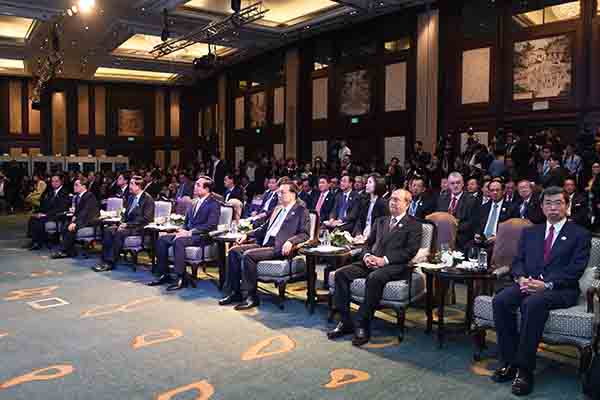 Premier Li Keqiang (3rd R, front) attends the fifth summit of the Greater Mekong Subregion (GMS) Economic Cooperation in Bangkok, Thailand, Dec 20, 2014. [Photo/Xinhua]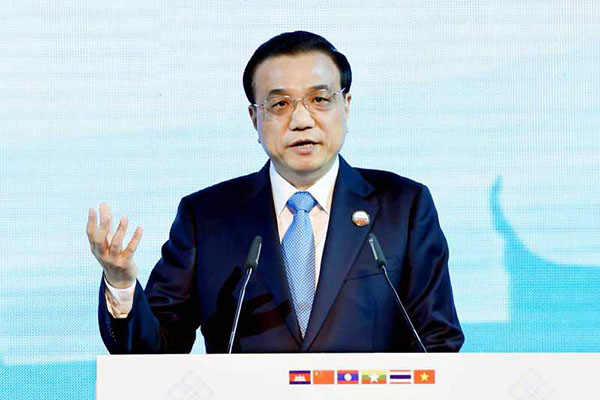 Premier Li Keqiang delivers a speech at the opening ceremony of the fifth summit of the Greater Mekong Subregion (GMS) Economic Cooperation in Bangkok, Thailand, Dec 20, 2014.[Photo/Xinhua]