Premier: China to continue aid for fighting Ebola
Updated:
Jan 23,2015 1:53 AM
english.gov.cn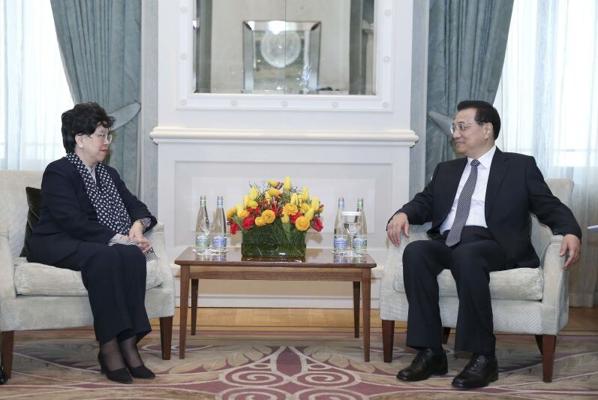 [Photo/China News Service]
Premier Li Keqiang met with the World Health Organization Director General Margaret Chan in Zurich, Switzerland, on Jan 22.
The Premier said that China will fulfil its responsibility and continue to aid Ebola-stricken areas, and help African nations to build health security systems.
Premier Li praised Chan for visiting affected areas several times, to lead the WHO in taking first steps, which has achieved good results in epidemic prevention and control.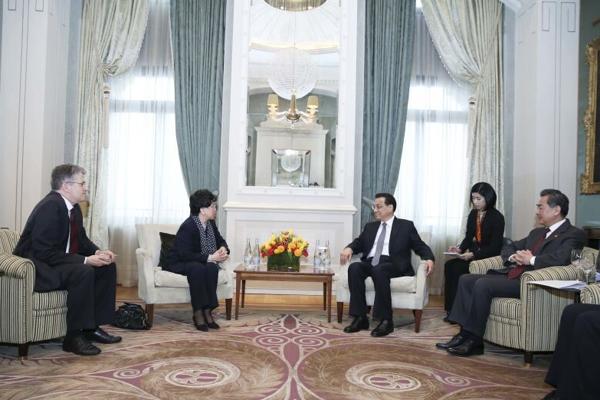 [Photo/China News Service]