Premier Li Keqiang met with Zhao Houlin, Secretary-General of the International Telecommunication Union (ITU) in Zurich, Switzerland, on Jan 22.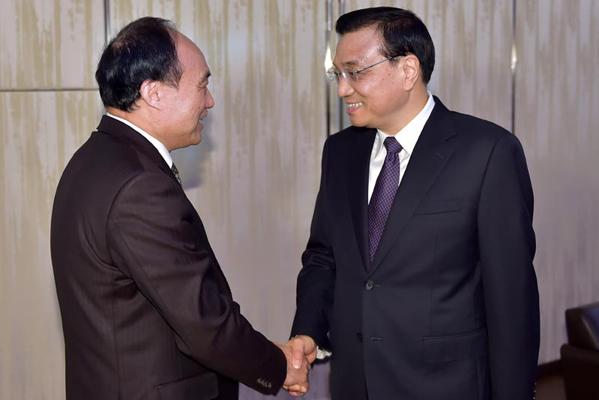 [Photo/Xinhua]
Premier Li said that ITU, as a specialized institute in charge of information and communication, plays an important role in world development and in setting the standard of information communication. He said that the Chinese government attaches great importance to cooperation with international organizations and is willing to support Zhao and ITU's work.
Despite China being the country with the highest number of web and mobile phone users, its information and communication infrastructure falls behind the global standard, said the Premier. He hopes Zhao — who works at a senior level within the international organization — will fulfill his duty, and help promote the development of technology and a high standard of information and communication in China.
Zhao introduced ITU and said that he will promote the all-around cooperation of ITU with China.