Premier Li Keqiang pledged to use more flexible fiscal measures to sustain the economy's growth momentum at its difficult point of transition.
The Premier was candid about the economy's performance in the first quarter of the year and described the situation as "new dynamic is yet to grow strong while the old is losing steam".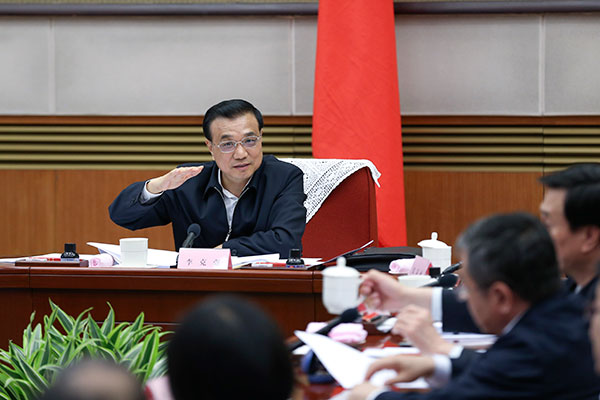 The central government will continue to lead more investment projects, design policies targeting specific industries and regions, and increase the supply of public projects and services to act as growth drivers, Premier Li said on April 14, a day ahead of the government's scheduled release of major economic indices for the first quarter.
Speaking at a seminar with economists and corporate leaders, the Premier admitted the world's second-largest economy is under great downward pressure, and increasing discrepancies are being seen among different regions and industries in their economic performance."
"Traditional economic driving forces such as consumption and investment are diminishing, while new forces are not filling in," he said, saying the Chinese economy is still "in the middle of an ongoing economic transition".
However, the Premier said China's economy has great potential and resilience.
He stressed the need to strike a balance between maintaining stable growth and economic restructuring.
Reform and innovation should be used as the driving force to promote stable economic growth, and push economic restructuring with structural reform, he said.
China will open wider to the outside world and expand the development scope while participating in global cooperation and competition, he said.
Premier Li urged officials at all levels to be more proactive; and experts and entrepreneurs to propose more suggestions and practical measures. He asked them to work together to achieve the main development goal this year, which is to develop the Chinese economy at an optimum pace.
Vice-Premiers Liu Yandong, Wang Yang and Ma Kai; and State Councilors Yang Jing and Wang Yong attended the meeting.