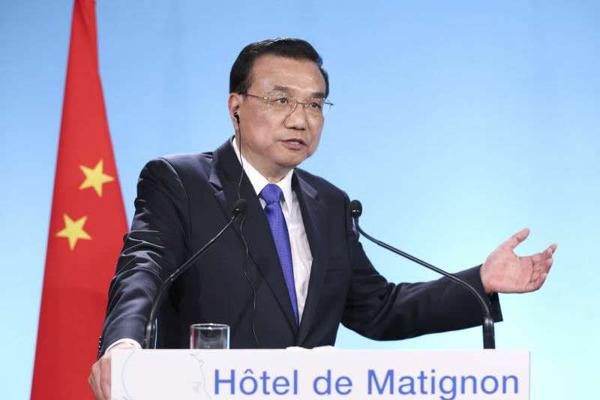 Premier Li Keqiang said global production capacity cooperation should be promoted, China and developed countries should combine their advantages - and they must also work together to manufacture key technological facilities.
He also said this will allow the needs of developing countries to be met, and will result in relatively high quality and low prices, drive the upgrading of China's industries and increase exports of developed countries.
Premier Li made the comments at a joint press conference with French Prime Minister Manuel Valls in Paris on June 30.
He also said that China and France have developed trilateral cooperation in fields such as nuclear power and high-speed rail - resulting in mutual benefits for the three sides.