Premier Li Keqiang on Sept 24 visited e-commerce enterprises such as Jumei International Holding and Xiaohongshu.com, located in the Henan Bonded Logistics Center in Zhengzhou.
The entrepreneurs said development of cross-border e-commerce will not be affected by the economic downturn and will contribute to trade and the real economy.
The Premier said enterprises should overcome criticism and take advice to grow stronger.
The center, after adopting the double random sampling mechanism, has cut the customs clearance time from as long as several days to several seconds, which has significantly helped sales in the zone grow.
Premier Li said the move has not only improved efficiency, but also reduced any opportunity for undue fees to be sought, which will help relieve burdens for enterprises and further invigorate the market.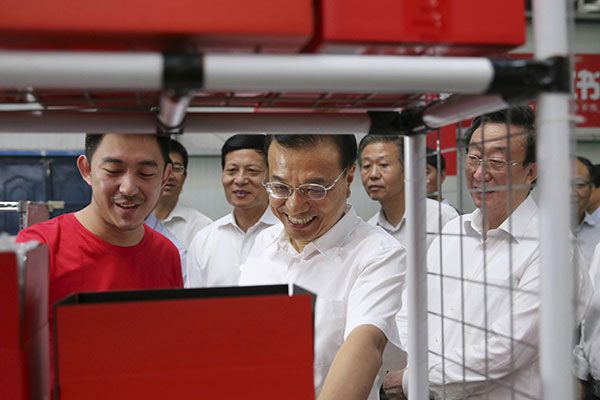 Premier Li Keqiang on Sept 24 visited e-commerce enterprises such as Jumei International Holding, located in the Henan Bonded Logistics Center in Zhengzhou. [Xinhua]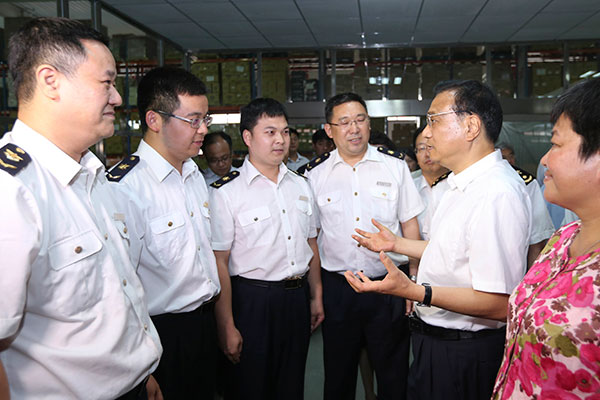 Premier Li Keqiang on Sept 24 visited e-commerce enterprises such as Jumei International Holding, located in the Henan Bonded Logistics Center in Zhengzhou. [Xinhua]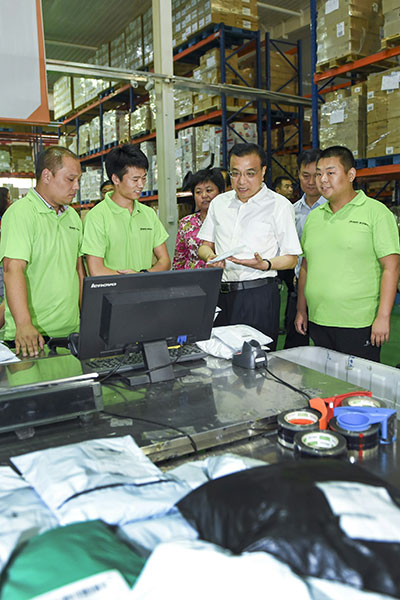 Premier Li Keqiang on Sept 24 visited e-commerce enterprises such as Jumei International Holding, located in the Henan Bonded Logistics Center in Zhengzhou.[Xinhua]