Premier Li Keqiang paid a visit to Xianyi Holdings in Zhengzhou, Henan province, on Sept 24.
After adopting the "Internet Plus" model, the company now provides a service platform encompassing agricultural production, processing and logistics. It also utilizes big data to help secure food safety all the way from farming to the dinner table.
Premier Li said the new industrial model demonstrates vast potential, which will soon parallel traditional economic engines.
A delivery truck driver, one of the thousands of employees at the company, told the Premier that according to company policy, drivers have the option to fund 40 percent of the cost of buying the trucks and enjoy 40 percent of the delivery profits, and that 75 percent of the company's delivery trucks are operating this way.
The Premier said the new approach, a sort of crowd-funding, is expected to stimulate more enthusiasm from employees and make the company stronger.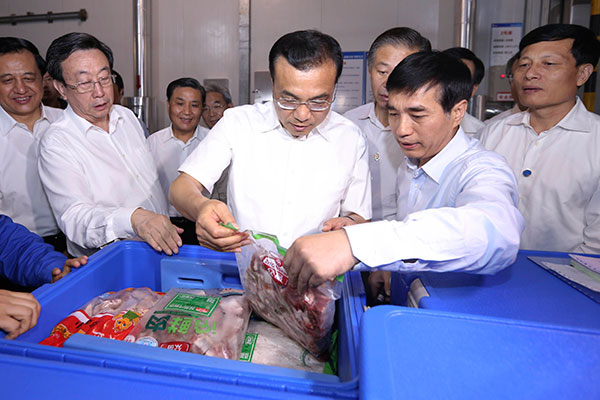 Premier Li Keqiang paid a visit to Xianyi Holdings in Zhengzhou Henan province on Sept 24. The company has adopted the "Internet Plus" model and provides services such as agricultural production, processing and logistics.[Xinhua]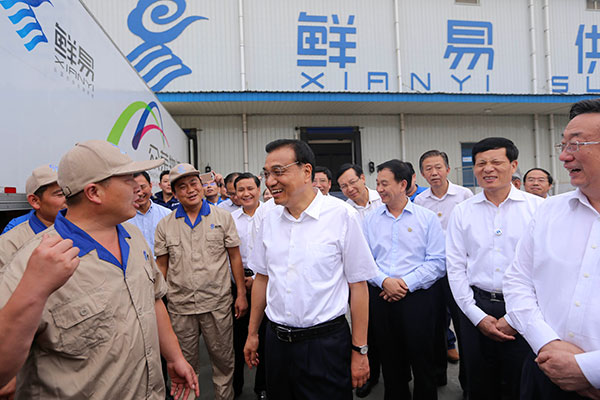 Premier Li Keqiang paid a visit to Xianyi Holdings in Zhengzhou Henan province on Sept 24. The company has adopted the "Internet Plus" model and provides services such as agricultural production, processing and logistics.[Xinhua]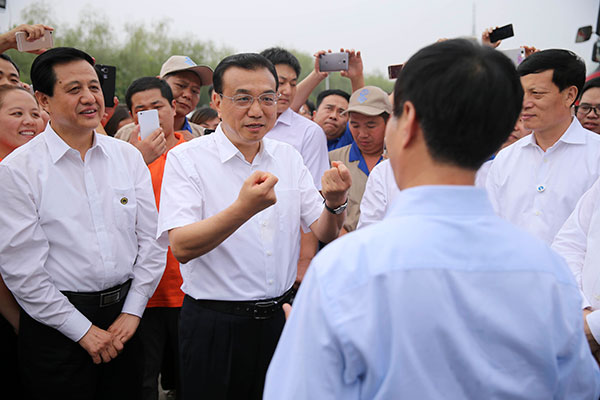 Premier Li Keqiang paid a visit to Xianyi Holdings in Zhengzhou Henan province on Sept 24. The company has adopted the "Internet Plus" model and provides services such as agricultural production, processing and logistics.[Xinhua]