Shanxi should treasure its two valuable "mines" of abundant coal resources and the Jin merchants' spirit, said Premier Li Keqiang in Shanxi on Jan 4.
He said that coal is the province's physical wealth, and the Jin merchants' spirit is an invisible "mine," and in order to transform Shanxi into a region less dependent on natural resources and more on human resources, local citizens should not only dig the coal mines well, but also value the merchants' spirit.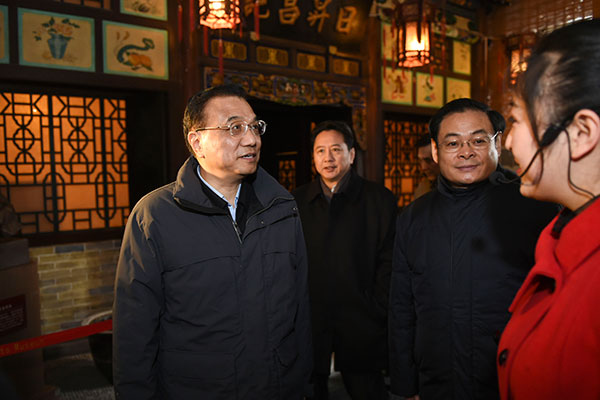 The spirit of Jin merchants (the first group of businessmen in China, also known as Shanxi merchants) is doing things correctly, and thinking highly of righteousness, thus attracting more friends and customers, making their business bigger and bigger, the Premier said while visiting the Chinese Businessman Museum during his inspection tour of Taiyuan city of Shanxi.
He said the Jin merchants' business success is not only about making money, but also a wealth of spirit.
Jin merchants' honest and progressive spirit is part of the virtues of Shanxi people and the core spirit of Chinese businessmen, he said.