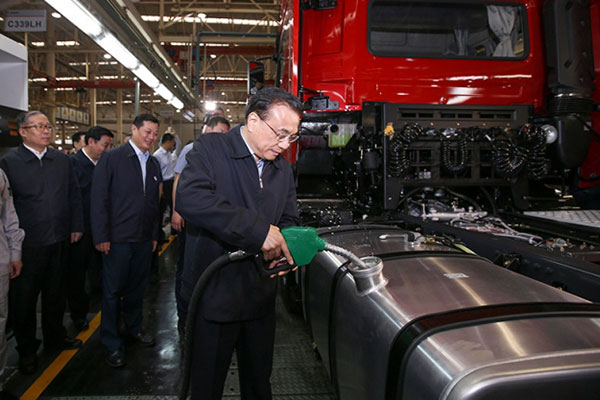 Premier Li Keqiang refuels a truck on the assembly line during his visit to a heavy truck plant of Dongfeng Commercial Vehicle Co in Shiyan city, Central China's Hubei province, on May 23. "I'm not only encouraging Dongfeng company, but also encouraging Made in China. We need quality reform to promote the upgrading of Chinese manufacturing," said Premier Li.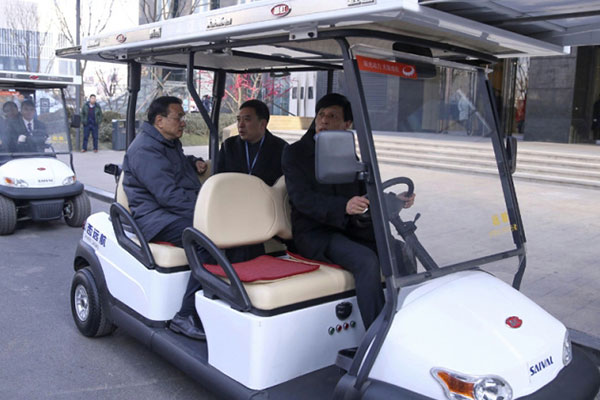 Premier Li Keqiang takes a ride in a solar car during his inspection tour in the Qingkong innovation maker space in Taiyuan, Shanxi province, on Jan 5, 2016. He praised the solar energy technology developed by Qingkong and encouraged people to create new economic engines and build a better future for development.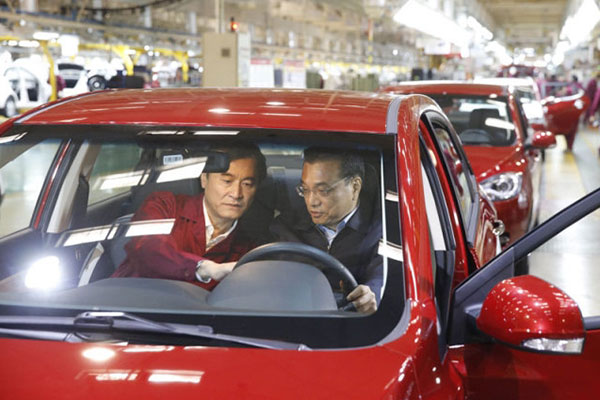 Premier Li Keqiang sits inside a new energy vehicle while visiting Jianghuai Automobile Corp, a Hefei-based automaker on Oct 30, 2015, to inspect the research and development work being carried out by the company on new energy vehicles.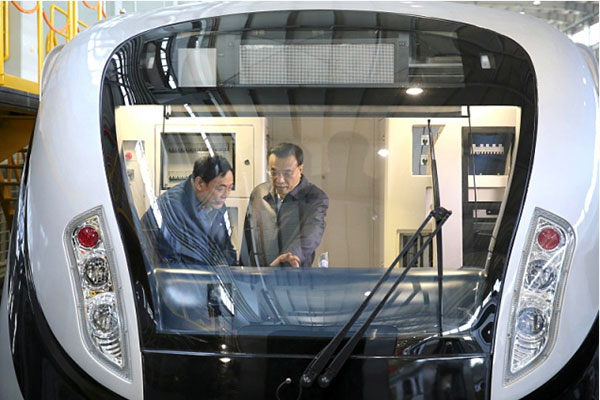 Premier Li Keqiang visits one of China's largest urban rail manufacturing plants, at China CNR Corp in Changchun, Jilin province, on April 10, 2015. He tried starting a train, and a real-time simulated operation of a train through a network control system.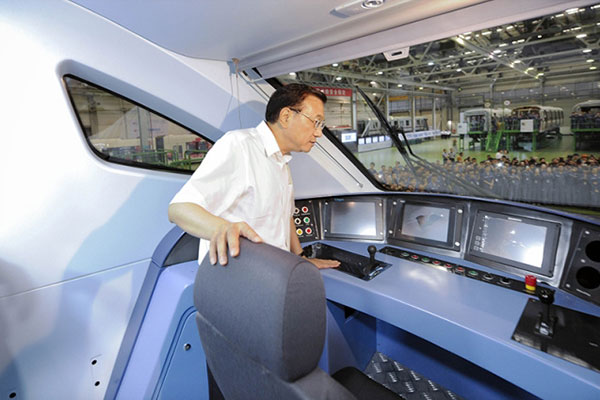 Premier Li Keqiang inspects the locomotive assembly line, checking the monitoring devices, and tries out the seats during a visit to China CSR Corp in Central China's Hunan province, July 4, 2014. He said the core of Chinese equipment is quality, and that is the basic guarantee for global recognition of Chinese products.