Premier Li Keqiang laid a wreath at the monument of José Julián Martí Pérez and visited a local memorial hall in memory of the Cuban national hero in Havana on Sept 24.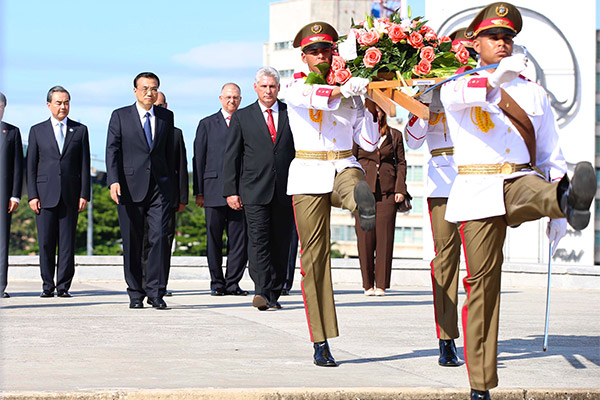 José Julián Martí Pérez, a great poet, national hero and thinker of Cuba, dedicated his short life to Cuba's independence and freedom in Latin America.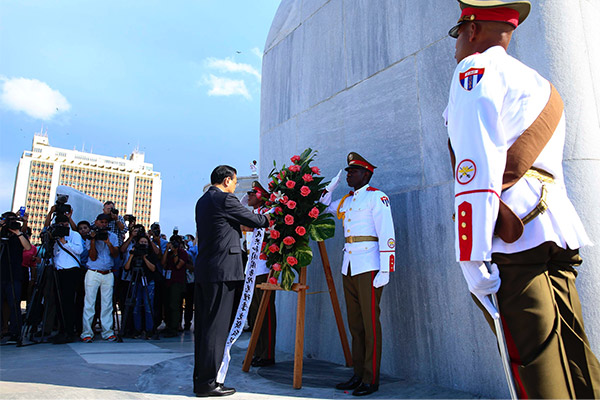 He participated in revolutionary activities against colonization when he was 15 years old and died on the battlefield fighting for Cuba's independence at the age of 42.