Premier Li Keqiang heard the report on the work of the Shanghai Free Trade Zone while visiting Shanghai E&P International on Nov 22.
Since its establishment, the FTZ has not only made substantial steps in facilitating customs clearance and investment freedom but also tested over 100 reform measures and applied them across the country.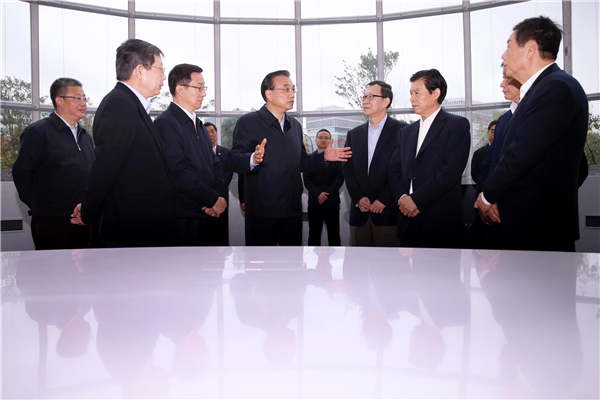 Premier Li said the Shanghai FTZ should act as the pioneer in opening up and deepening reforms.
E&P International operates the Shanghai E-port platform and sets up the single window for foreign trade. And its successes have spread across the country.
Hailing the efforts made by the company, Premier Li said, "Amid downturn in global import and export trade, your successes have created new highlights in our import and export trade."