Throughout 2016, the Premier's agenda took him to many places across the country, from 300 meters deep into a mine in Shanxi, "Broad and Narrow Alley" in Chengdu to the rural adobe dwellings in Jiangxi and a start-up in Shenzhen. Many of these moments were captured by ordinary people.
January in Shanxi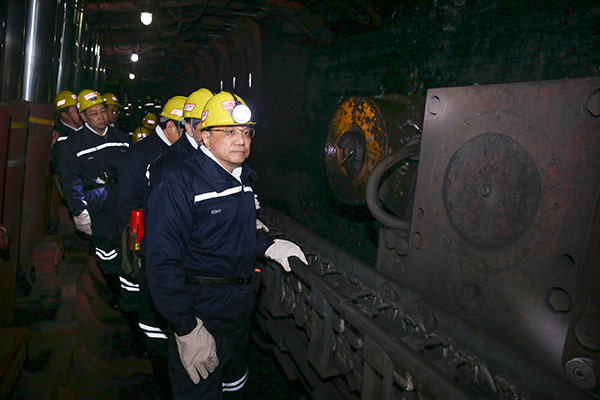 Premier Li Keqiang visited the Guandi Mine of the Shanxi Coking Coal Group in Taiyuan on Jan 5, hailing the miners as "the backbone of Shanxi province and the entire country". In a miner's uniform, Premier Li descended 300 meters into the mine's work surface and spent two hours inspecting the security conditions of the mining operation.
Premier Li asked about the mine's gas density through a telephone call and urged related people to closely monitor the situation underground and ensure safe production.
February in Ningxia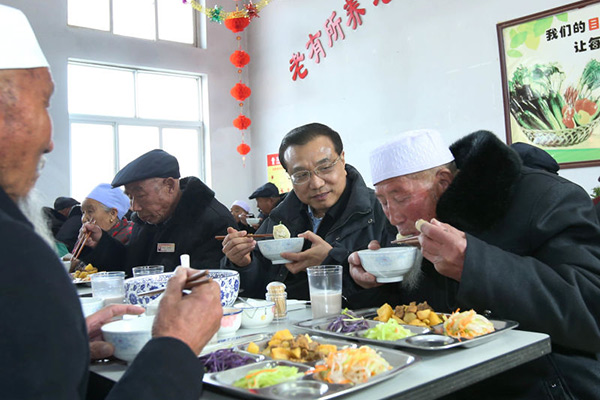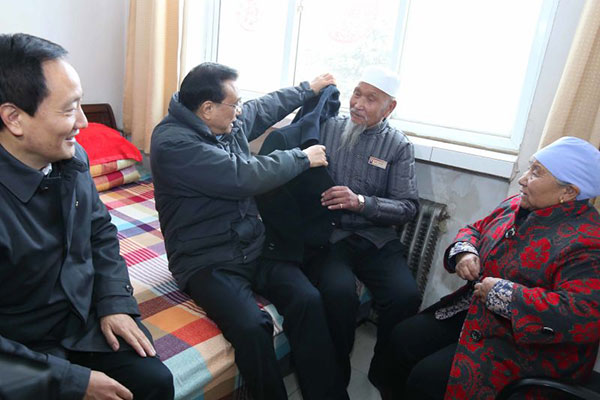 Premier Li Keqiang visited a nursing home in Yuanzhou District of Guyuan, Ningxia Hui autonomous region, on Feb 1 and spent Minor Spring Festival with senior citizens at the nursing home, bringing them gifts and good wishes. He brought new clothing as gifts for 78-year-old Hai Baoting and his wife, and helped them try it on.
While having lunch with the senior citizens, the Premier told another man that he had a healthy and hearty look before filling a bowl of hot dumplings for him. After that, the Premier made a toast to good health, happiness and longevity.
March in Hainan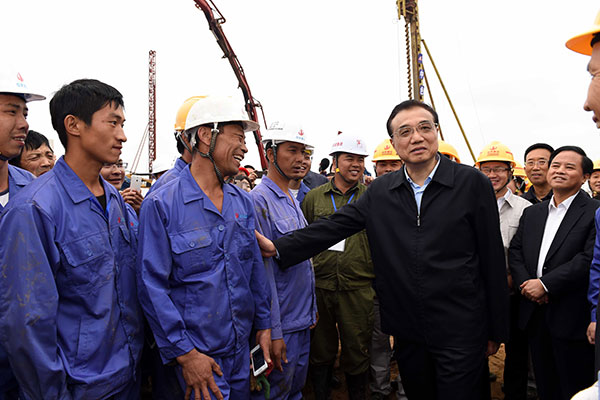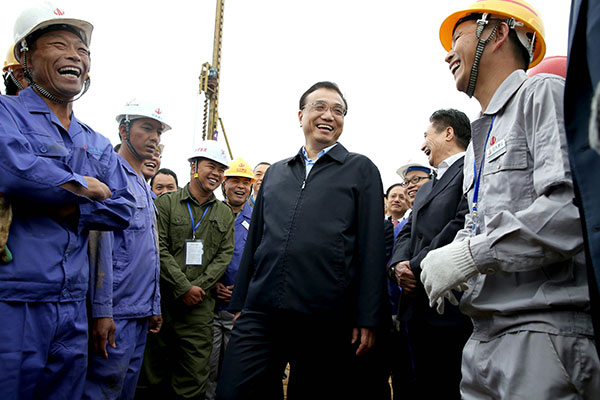 Premier Li visited the Boao Lecheng International Medical Tourism Pilot Zone, the first of its kind, in South China's Hainan province, on March 25. The Premier hailed a migrant worker, who sends back 8,000 yuan of his 9,000 yuan salary every month to support his family, for his contribution to the country at the construction site of the pilot zone. He said many workers like him save money for their family. The projects they build will help more people live a healthier life.
April in Beijing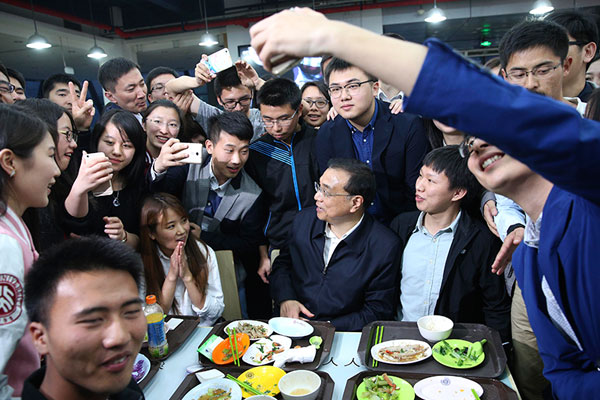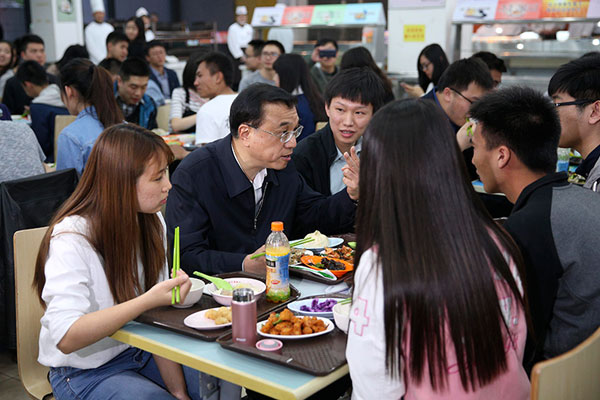 Premier Li had dinner with students at Peking University on April 15. The Premier talked for more than half an hour with the students about many topics ranging from national student grants and dorm conditions to the subjects of their theses.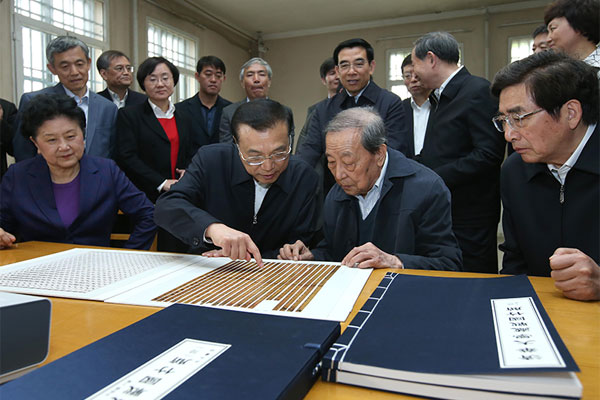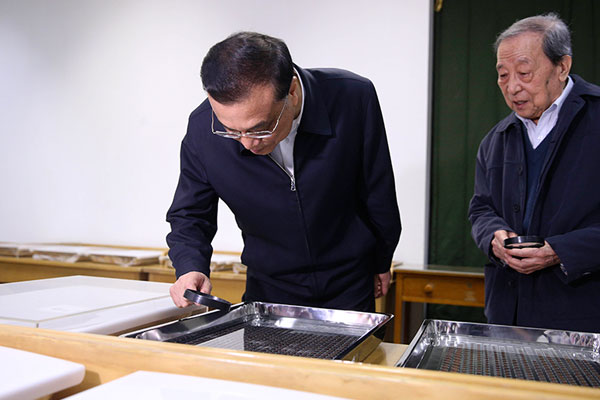 Premier Li visited the library of Tsinghua University on April 15 and met a professor to discuss the "Tsinghua bamboo strips" — a collection of Chinese texts dating to the Warring States Period and written in ink on strips of bamboo, which were acquired in 2008 by Tsinghua University.
April in Sichuan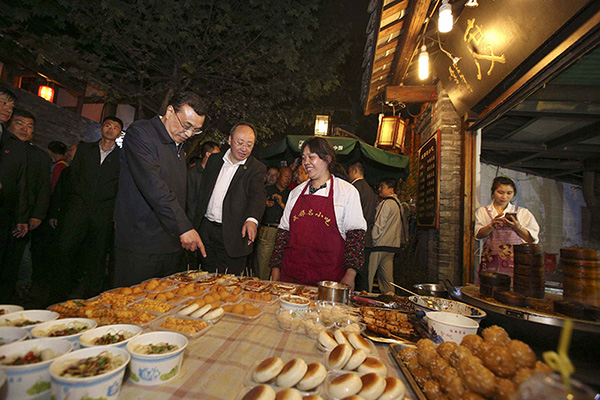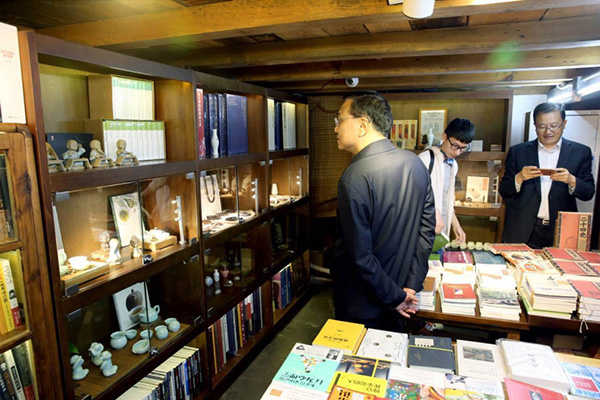 Premier Li stressed retaining local historical heritage and improving people's lives as he visited "Broad and Narrow Alley" in Chengdu, Sichuan province, on April 25.
The Premier visited the alley at night, where he bought several books and souvenirs as an ordinary tourist and asked shop owners about their business conditions and tax burdens.
July in Anhui, Hunan and Hubei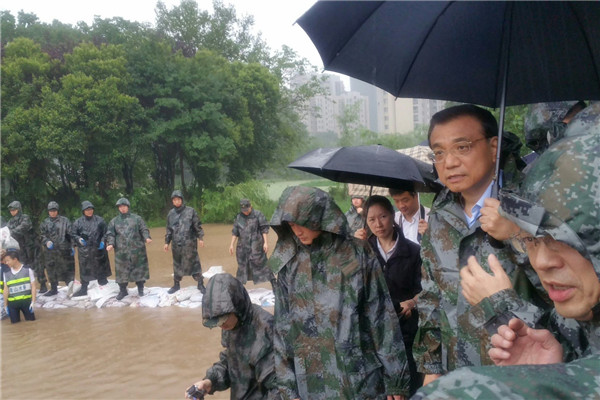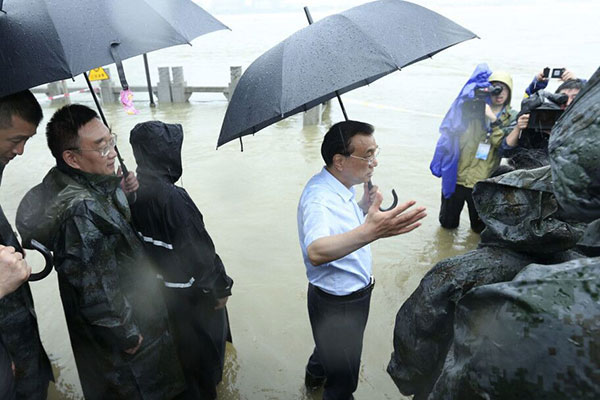 Premier Li visited flooded areas in Anhui and Hunan provinces on July 5, checking flood control facilities and disaster prevention work, and directed flood rescue and relief work along the main dike of Yangtze River in Wuhan, Hubei province, on July 6.
The Premier emphasized the importance of such facilities in dealing with floods and urged local governments to protect local people's safety and property during the heavy rain and flood season.
August in Jiangxi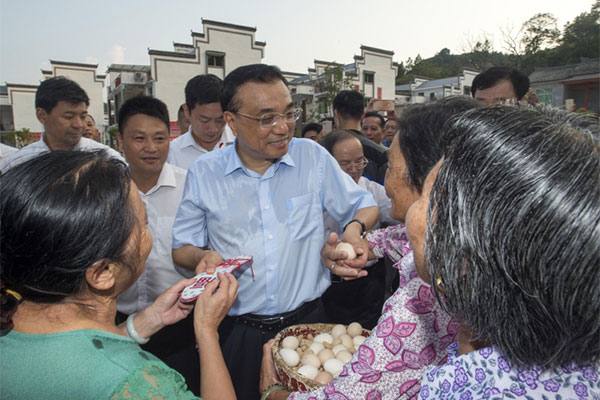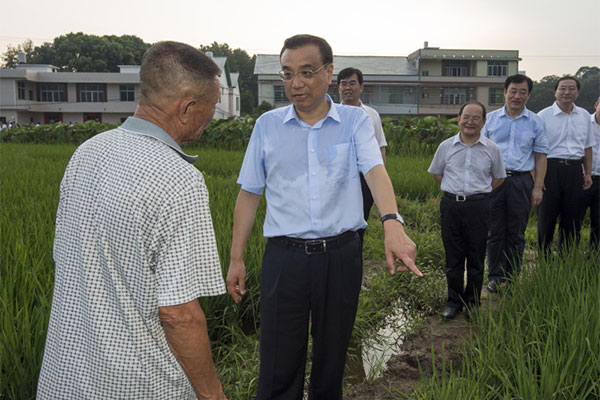 Reform and opening-up and innovation-driven development are the only ways to boost the central regions, Premier Li said during a trip to Jiangxi province from Aug 22 to 24. During his visit to Huangsha village in Ruijin, Premier Li was glad to see the improvement of people's lives due to renovation of local shantytowns.
October in Macao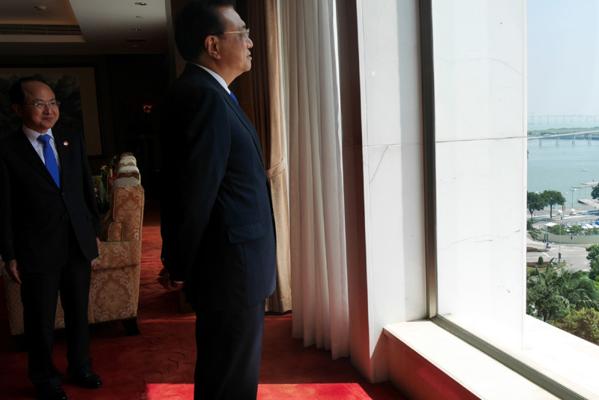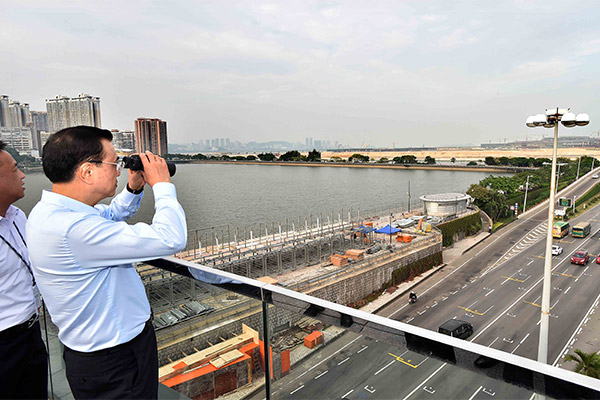 Premier Li enjoyed the scenery outside the window following a meeting with Macao SAR chief executive Chui Sai On in Macao on Oct 10. The Premier also visited the Hong Kong-Zhuhai-Macao Bridge, which is under construction, in Macao on Oct 11. Analysts said the project will benefit the communication among Hong Kong, Macao and the Chinese mainland.
October in Guangdong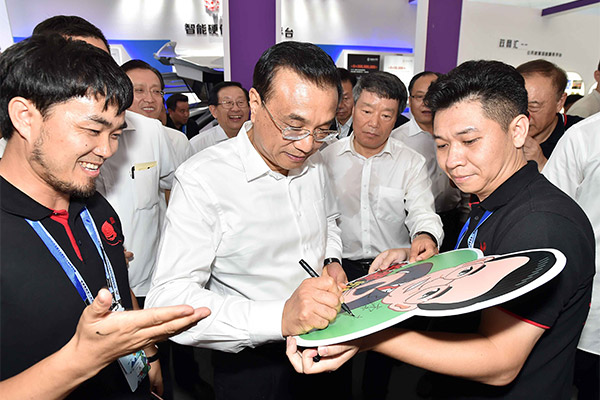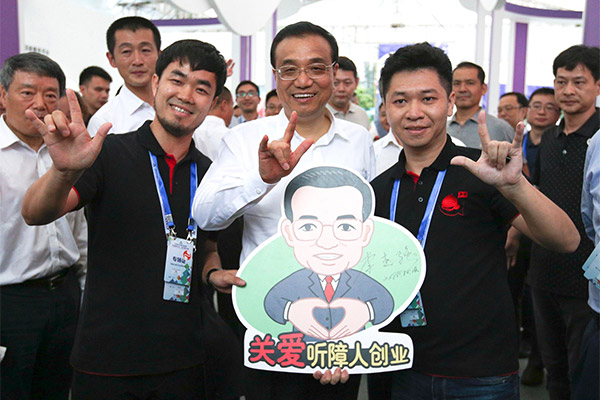 Premier Li Keqiang paid special attention to hearing-impaired entrepreneurs at a national exhibition whose theme was mass entrepreneurship and innovation, in Shenzhen on Oct 12.
Following a demonstration of innovation by the head of one such start-up, Premier Li said "love" in sign language, expressing his support for the hearing-impaired business people. The Premier was also invited to sign his name on a paper cut-out that said, "Care for hearing-impaired entrepreneurs".