Premier Li Keqiang vowed to build a clean government with effective anti-corruption measures, at a State Council party committee meeting on Jan 6.
The government has taken many measures to fight corruption, such as restricting power and cutting red tape, according to the meeting. Laziness and sloppiness in officials were also targeted in the crackdown.
According to the meeting, these measures will be continued and improved with more efforts to cut red tape to eliminate opportunities for bribery. A power and responsibility list will be set up to put authorities under public supervision.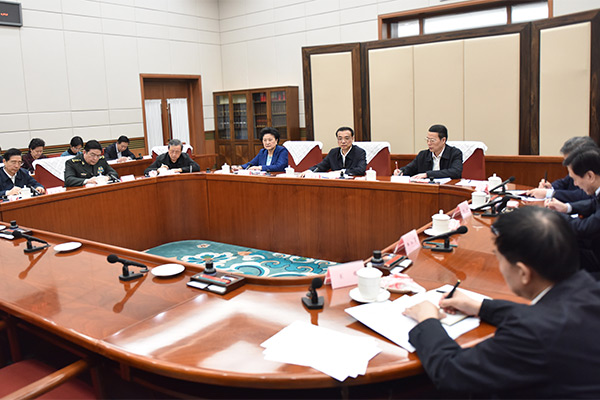 The meeting called for strict management of public funds and assets and strengthened restrictions on government budgets.
Tunneling and other illegal actions in State-owned enterprise restructuring and overseas investment should be kept under close watch, and trade of public resources will be put online for transparency.
According to the meeting, the government should root out corruption in key areas, especially those concerning people's interests, with zero tolerance on violations in discipline supervision in project construction, resources development, equity exchange, and fund allocation in poverty alleviation and medical care.
The meeting also called for establishing a motivated and fault-tolerant mechanism as well as stressing the accountability of government officials. It also urged efforts to strengthen a long-term mechanism to guard against corruption.
Vice-Premiers Zhang Gaoli, Liu Yandong, Wang Yang, and Ma Kai, and State Councilors Yang Jing, Chang Wanquan, Guo Shengkun, and Wang Yong also attended the meeting.